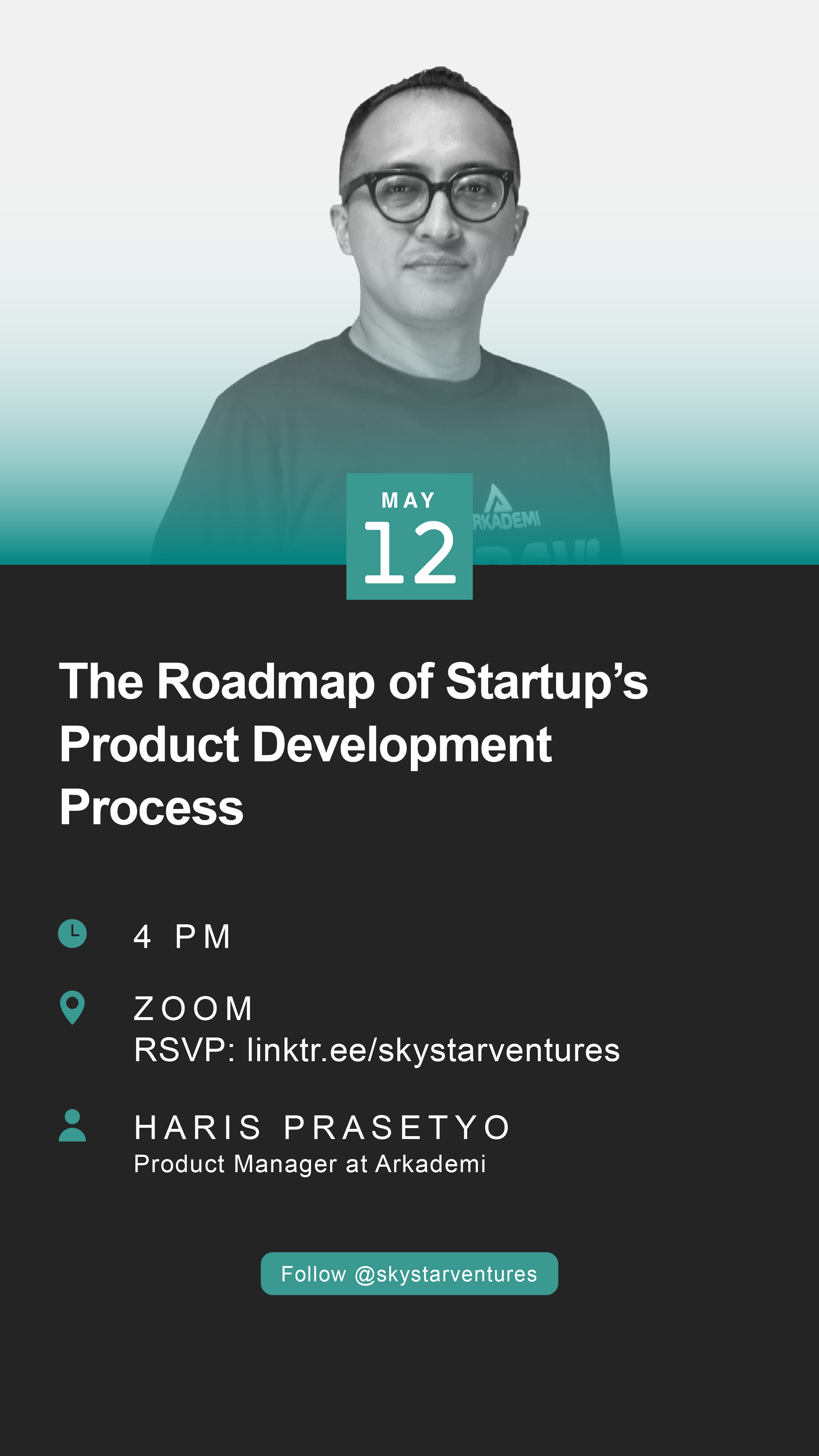 Hi Startup Enthusiasts,
The very rapid development of the startup industry creates quite tough competition for startups that are still just developing. Having a unique and significantly helpful product for the market can be a potential for developing a more significant startup. How to create an efficient and correct product?
Come join and learn together in the STARTALK program "The Roadmap of Startup's Product Development Process" with Haris Prasetyo – Product Manager at Arkademi!
The learning material you'll discover in this program are:
The introduction to the product development process.

The importance of product development activities.

The importance of identifying the market in product development and how it supposed to be done.

The recommended methods for product development process.

The road-map and steps of product development process.
This program is suggested for:
Beginner-Experienced Entrepreneurs

Professional Employees/Fresh Graduates

Product Development Specialist
Note the date and time!
Day, Date: Thursday, May 19th, 2022
Time: 4 PM
Live on Zoom, register yourself now at bit.ly/STARTALK19MEI22
You may share information about this activity with all your friends and relatives! Make sure to follow our Instagram @skystarventures before joining the session!
See you soon!