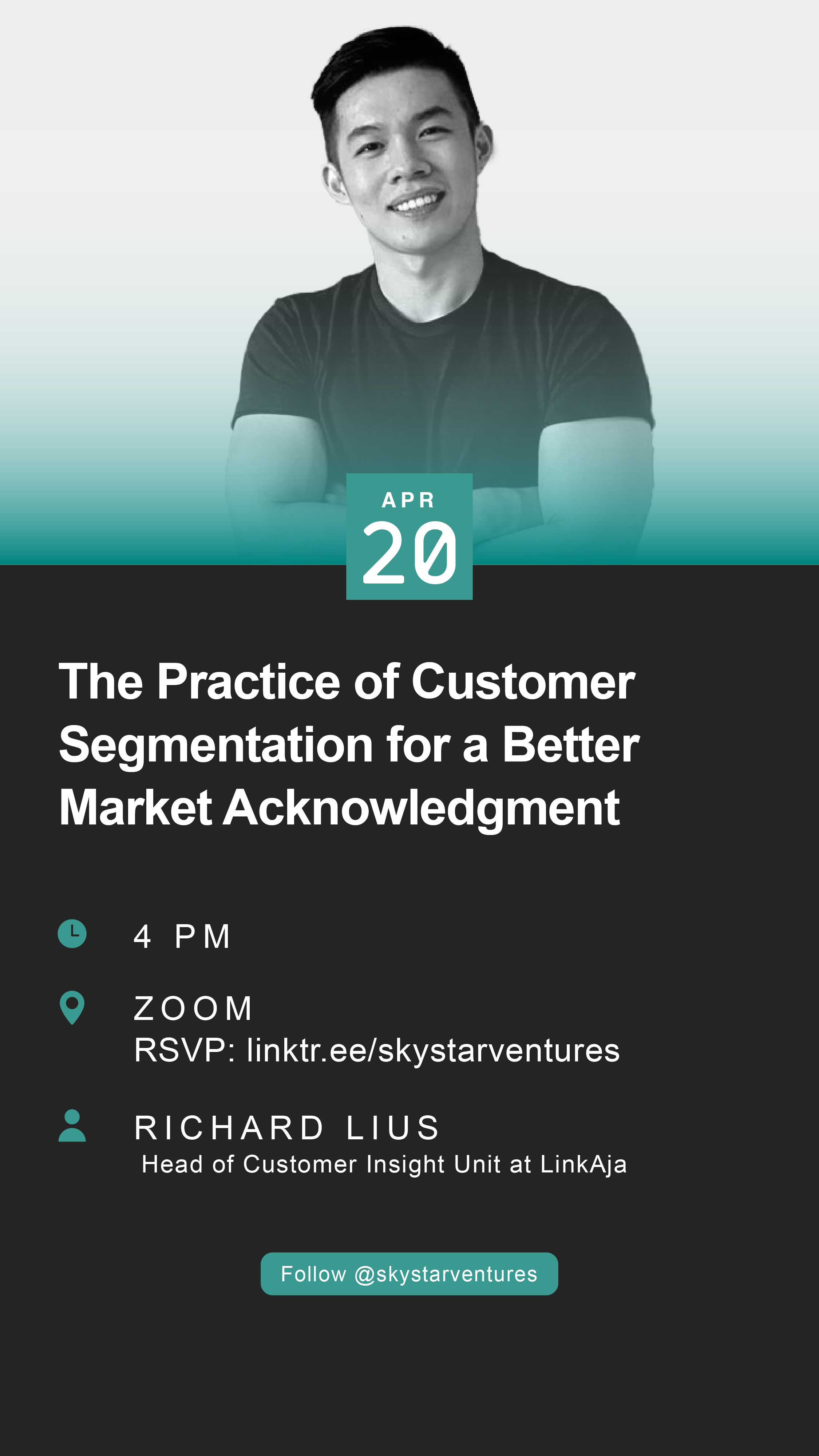 Hi Startup Enthusiasts,
In addition to identifying and determining the target market, mapping customer segmentation is essential for startups. To obtain clarity of activities that are suitable for specific segmentation groups. And how exactly is the recommended customer segmentation process for a startup?
Come join and learn together in the STARTALK program "The Practice of Customer Segmentation for a Better Market Acknowledgment" with Richard Lius – Head of Customer Insight Unit at LinkAja!
The learning material you'll discover in this program are:
The introduction to customer segmentation and relationship management concept and activities.

The importance of the customer segmentation process for startups.

The types of customer segmentation.

The strategy process of developing customer segmentation.

The usage of customer/market segmentation for marketing purposes in startup's activities.

The effective ways to conduct and segment startups' customers/target market.
This program is suggested for:
Beginner-Experienced Entrepreneurs

Professional Employees/Fresh Graduates
Note the date and time!
Day, Date: Wednesday, April 20th, 2022
Time: 4 PM
Live on Zoom, register yourself now bit.ly/STARTALK20APR22
You may share information about this activity with all your friends and relatives! Make sure to follow our Instagram @skystarventures before joining the session!
See you soon!