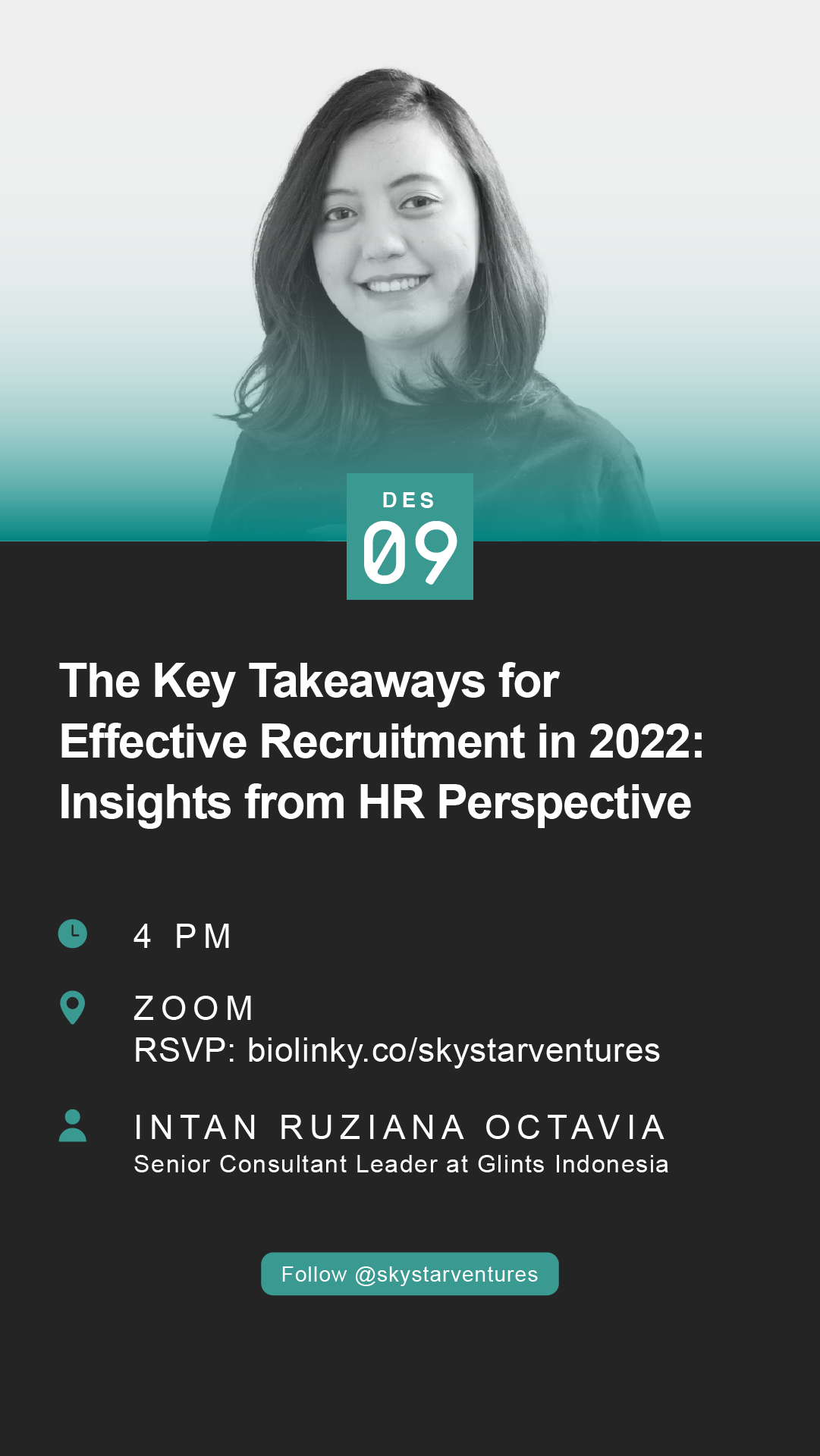 Hi Startup Enthusiasts,
The new year also brings new planning and opportunities for the startup industry, not only for the industry but also for those who are and work in it. The pandemic has hampered chances and broad recruitment cycles, but will 2022 differ from the last two years? What will the opportunities in 2022 look like from an HR perspective?
Come and join the STARTALK program 'ÄúThe Key Takeaways for Effective Recruitment in 2022: Insights from HR Perspective'ÄĚ with Intan Ruziana Octavia – Senior Consultant Leader at Glints Indonesia!
Note the date and time!
Day, Date: Thursday, Dec 9th, 2021
Time: 4 PM
Live on Zoom, register yourself now bit.ly/STARTALK9Dec21
You may share information about this activity with all your friends and relatives! Make sure to follow our Instagram @skystarventures before joining the session!
See you soon!