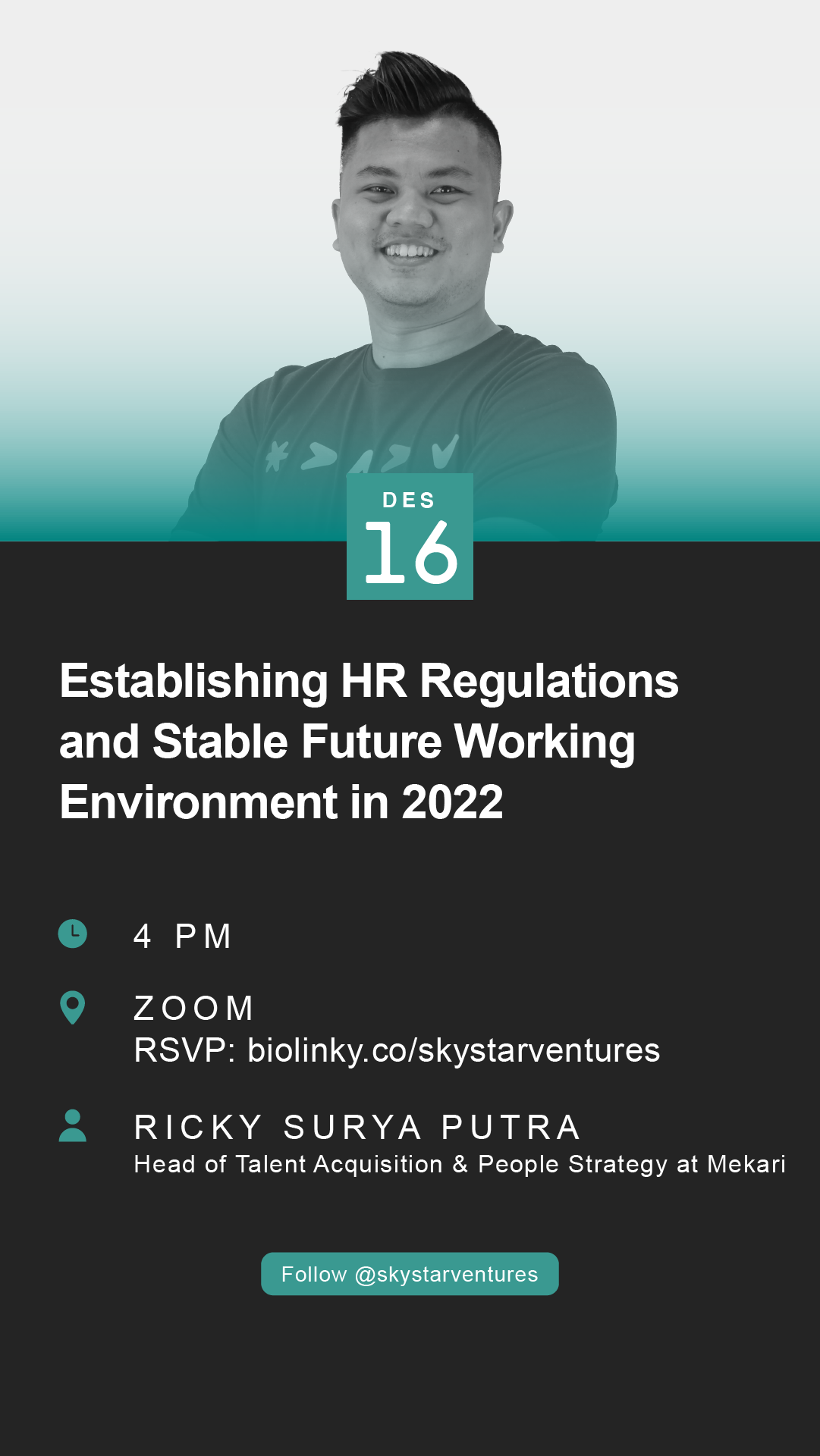 Hi Startup Enthusiasts,
Due to the ongoing pandemic, changes in methods, systems, and work environments continue to occur. The company must adjust work activities to maintain the comfort and safety of its members. What kind of business activities should we prepare for in 2022 after two years with COVID-19? And what preparations have to be made from an HR perspective?
Come join and learn in the STARTALK program "Establishing HR Regulations and Stable Future Working Environment in 2022" with Ricky Surya Putra – Head of Talent Acquisition & People Strategy at Mekari!
Note the date and time!
Day, Date: Thursday, Dec 16th, 2021
Time: 4 PM
Live on Zoom, register yourself now bit.ly/STARTALK16Dec21
You may share information about this activity with all your friends and relatives! Make sure to follow our Instagram @skystarventures before joining the session!
See you soon!