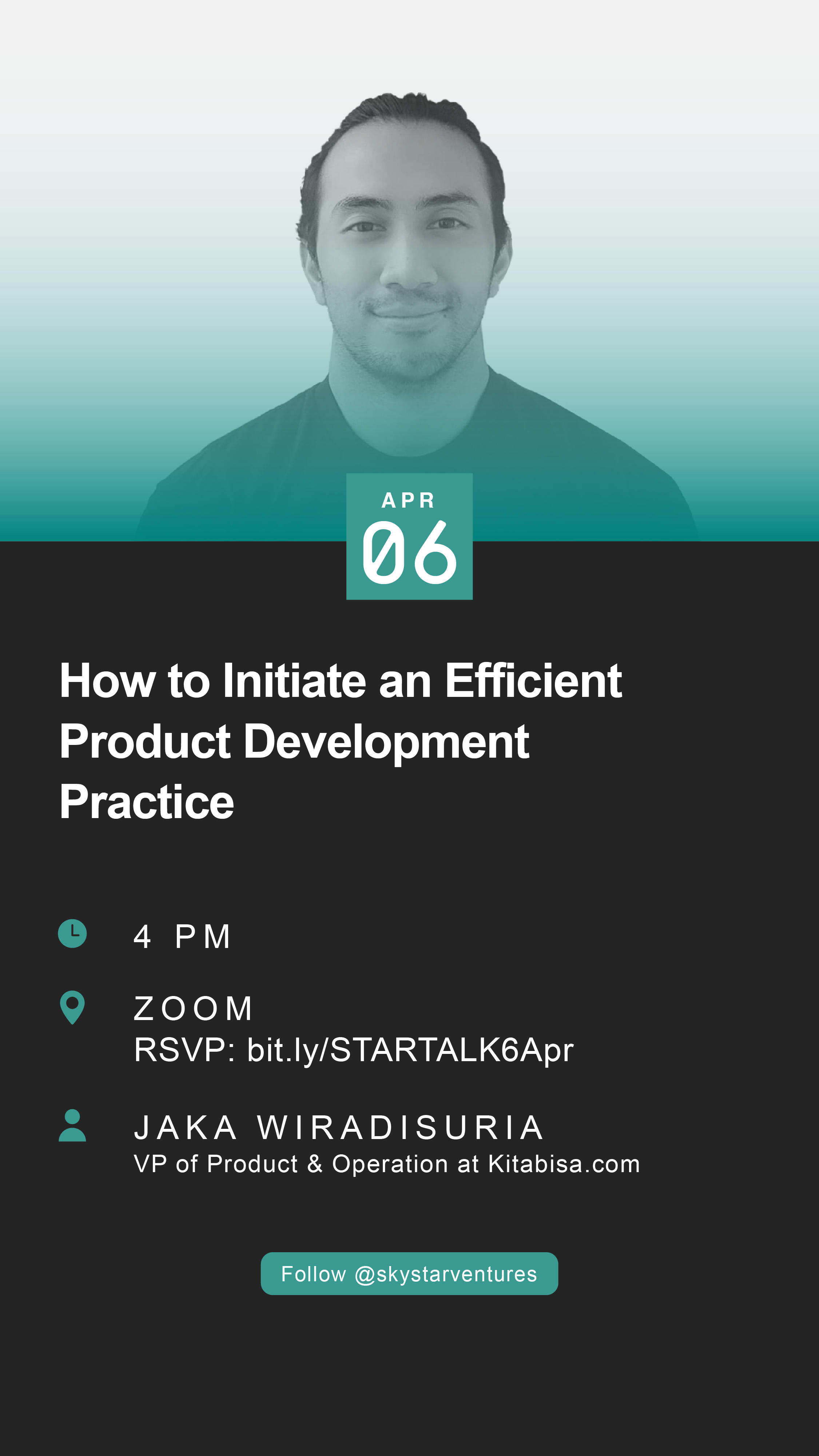 Hi Startup Enthusiast,
Setelah melakukan rapid prototyping, penting bagi startup agar dapat lebih memahami kebutuhan dari para calon user mereka serta memahami arah dari pengembangan produk mereka. Oleh karena itu, startup perlu melanjutkan fase prototipe mereka ke pengembangan produk. Apa saja tahapan yang harus diperhatikan dalam melakukan product development dan bagaimana proses yang meningkatkan efisiensi fase product development?
Ayo bergabung dan pelajari secara langsung metode serta cara dalam melakukan Product Development disesi STARTALK Series: Startup Development "How to Initiate an Efficient Product Development Practice" bersama Jaka Wiradisuria – Vice President of Product and Operation at Kitabisa.com!
Catat tanggal dan waktunya!
Hari, Tanggal: Selasa, 6 April 2021
Waktu: 16.00 – 18.00
Live di Zoom, daftarkan dirimu sekarang bit.ly/STARTALK6Apr
Anda boleh menyebarkan informasi kegiatan ini untuk semua sahabat dan kerabat Anda! Pastikan Anda tidak lupa untuk mengikuti Instagram kami @skystarventures sebelum bergabung ya!
See you soon!