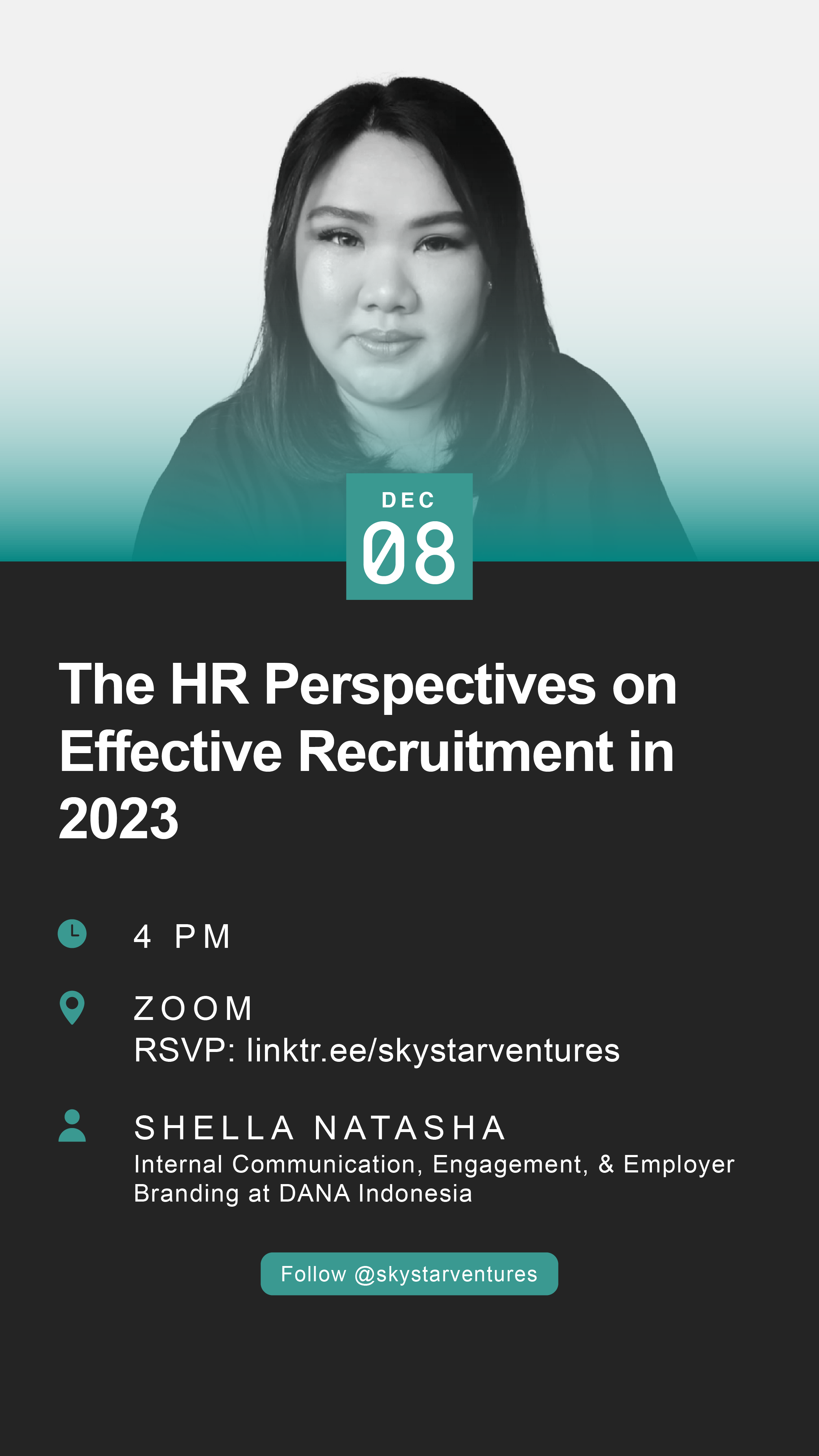 Hi Startup Enthusiasts,
The new year also brings new plans and opportunities for the startup industry. Not only for the industry but also for those who are and work in it. What will the recruitment opportunities in the startup industry look like in 2023 from an HR perspective?
Come join the STARTALK program "The HR Perspectives on Effective Recruitment in 2023" together with Shella Natasha – Internal Communication, Engagement, & Employer Branding at DANA Indonesia!
The learning material you'll discover in this program are:
The predictions of recruitment activities within the startup industries in 2023.

The recommended process (research, creating new SOP) from a consultant perspective to establish a suitable recruitment process for their company.

The tips and tricks for potential recruits to optimize their chances of landing the recruitment in 2023.
This program is suggested for:
Beginner-Experienced Entrepreneurs

Professional Employees/Fresh Graduates

Professional HR Specialists and Jobseeker
Note the date and time!
Day, Date: Thursday, Dec 8th, 2022
Time: 4 PM
Live on Zoom, register yourself now bit.ly/STARTALK8DES22
You may share information about this activity with all your friends and relatives! Make sure to follow our Instagram @skystarventures before joining the session!
See you soon!