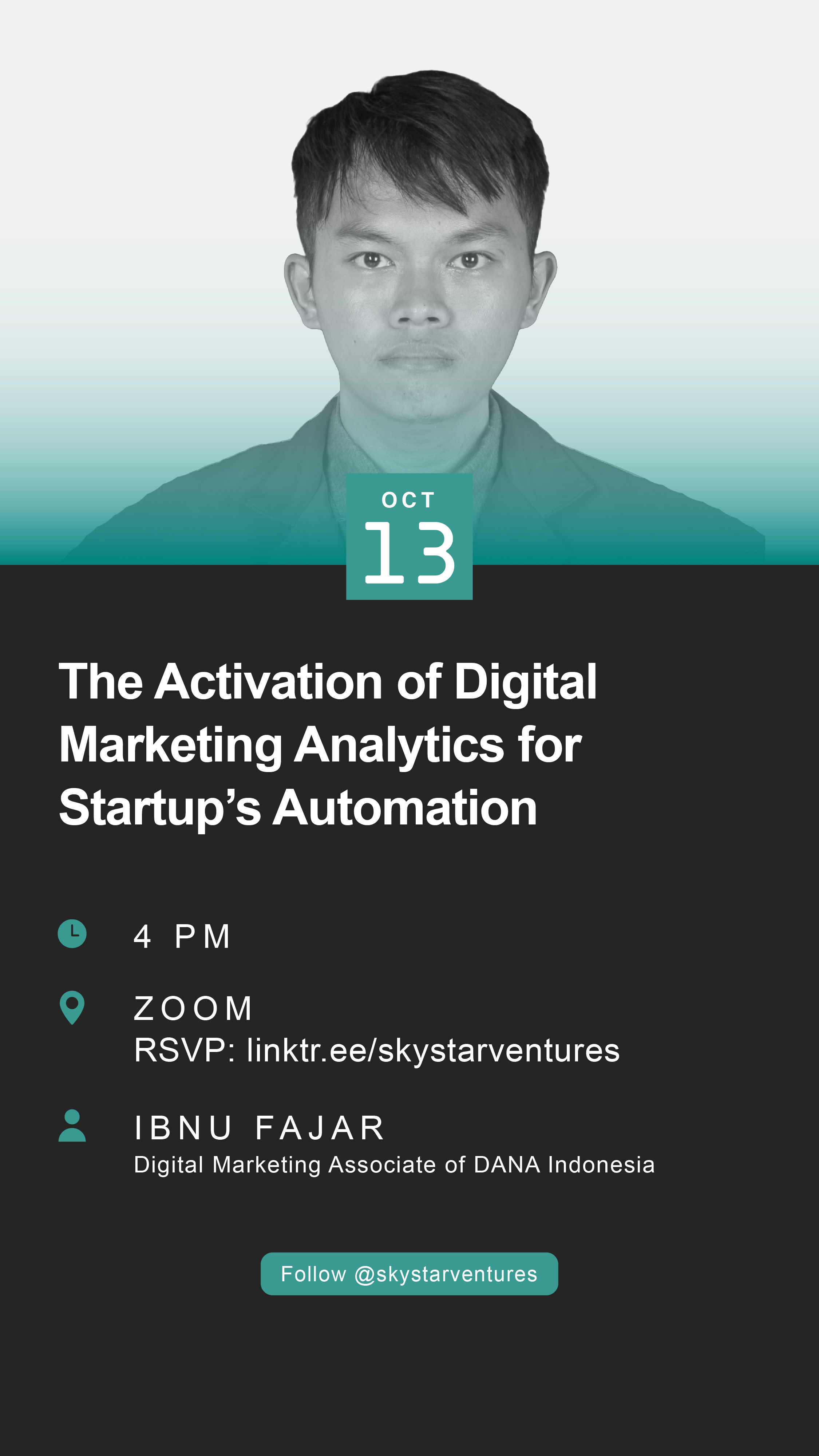 Hi Startup Enthusiasts,
Digital marketing activation has become an element that must be implemented by startups or businesses in general. Therefore, it is important for startups to study and use the results of digital analytics for effective digital marketing activation of their business.
Come join and learn together in the STARTALK program "The Activation of Digital Marketing Analytics for Startup's Automation" with Ibnu Fajar – Digital Marketing Associate at DANA Indonesia!
The learning material you'll discover in this program are:
Introduction to the concept of marketing analytics and marketing automation.

The impact of marketing analytics and the benefit it can give to startups.

The marketing analytics tools that are recommended for startups.

How is marketing analytics related to the automation process of marketing activities in startup businesses

This program is suggested for:
Beginner-Experienced Entrepreneurs

Professional Employees/Fresh Graduates

Digital Marketing Specialist
Note the date and time!
Day, Date: Tuesday, October 13th, 2022
Time: 4 PM
Live on Zoom, register yourself now at bit.ly/STARTALK13OKT22
You may share information about this activity with all your friends and relatives! Make sure to follow our Instagram @skystarventures before joining the session!
See you soon!