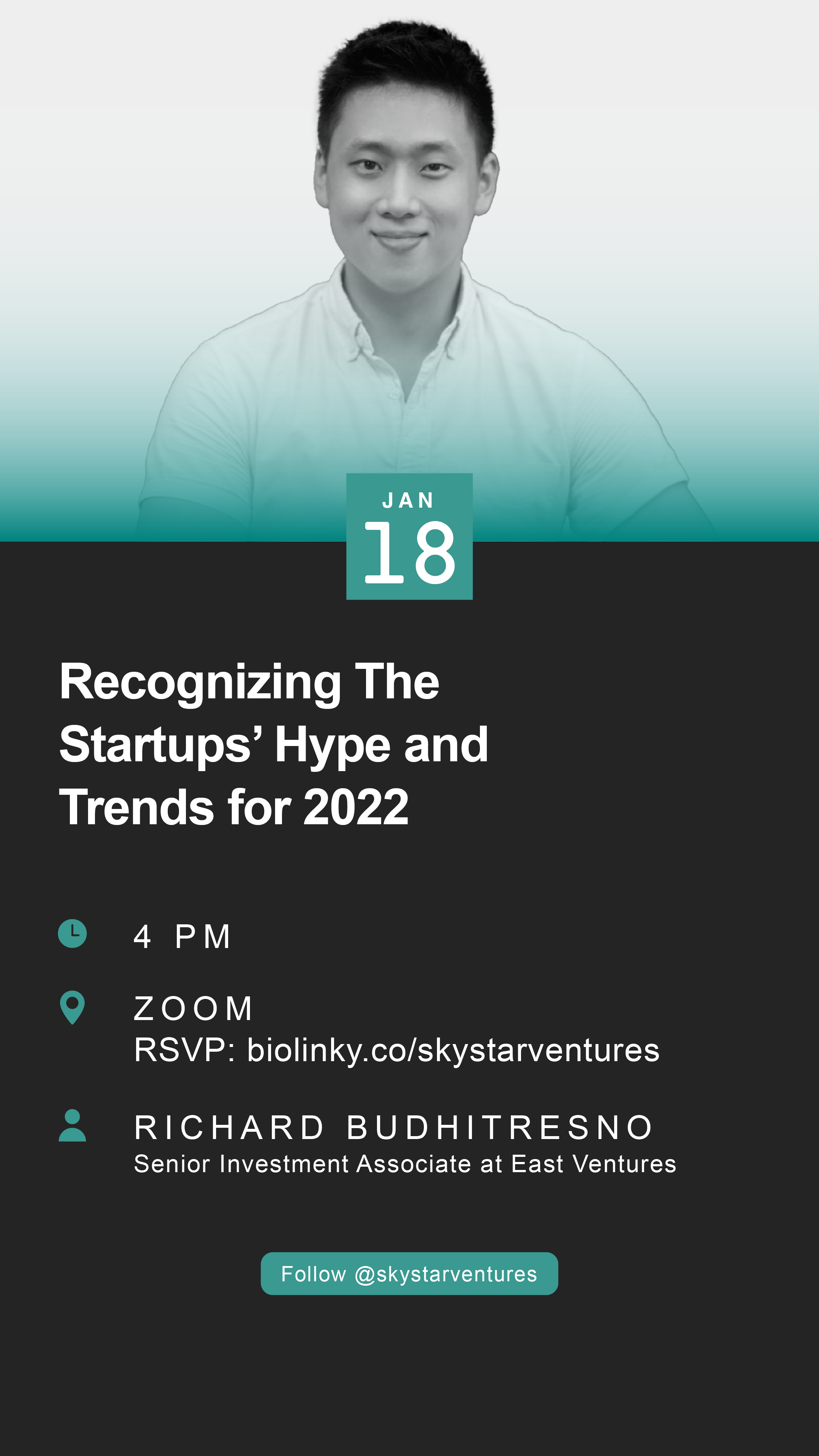 Hi Startup Enthusiasts,
The new year certainly brings a lot of new things, as well as in the startup world! Are you curious about the hype and trends that will be busy and booming in the startup world in 2022? Let's learn and identify the trends that startups can adopt to increase their development potential in 2022!
Register yourself in the STARTALK program "Recognizing The Startups' Hype and Trends for 2022" with Richard Budhitresno – Senior Investment Associate at East Ventures!
The learning material you'll discover in this program are:
Understanding the differences between a potential trend and a short-lived fad

Spotting startup trends and how to become a better trend watcher.

The startup trends can and needs to be adopted for 2022.

The trends which have better potential and extended longevity to apply and focus on developing.

The business sectors have the potential to keep trending and growing in 2022.
This program is suggested for:
Beginner-Experienced Entrepreneurs

Professional Employees/Fresh Graduates

Professional Business Development Manager/Specialist
Note the date and time!
Day, Date: Tuesday, Jan 18th, 2022
Time: 4 PM
Live on Zoom, register yourself now bit.ly/STARTALK18JAN22
You may share information about this activity with all your friends and relatives! Make sure to follow our Instagram @skystarventures before joining the session!
See you soon!