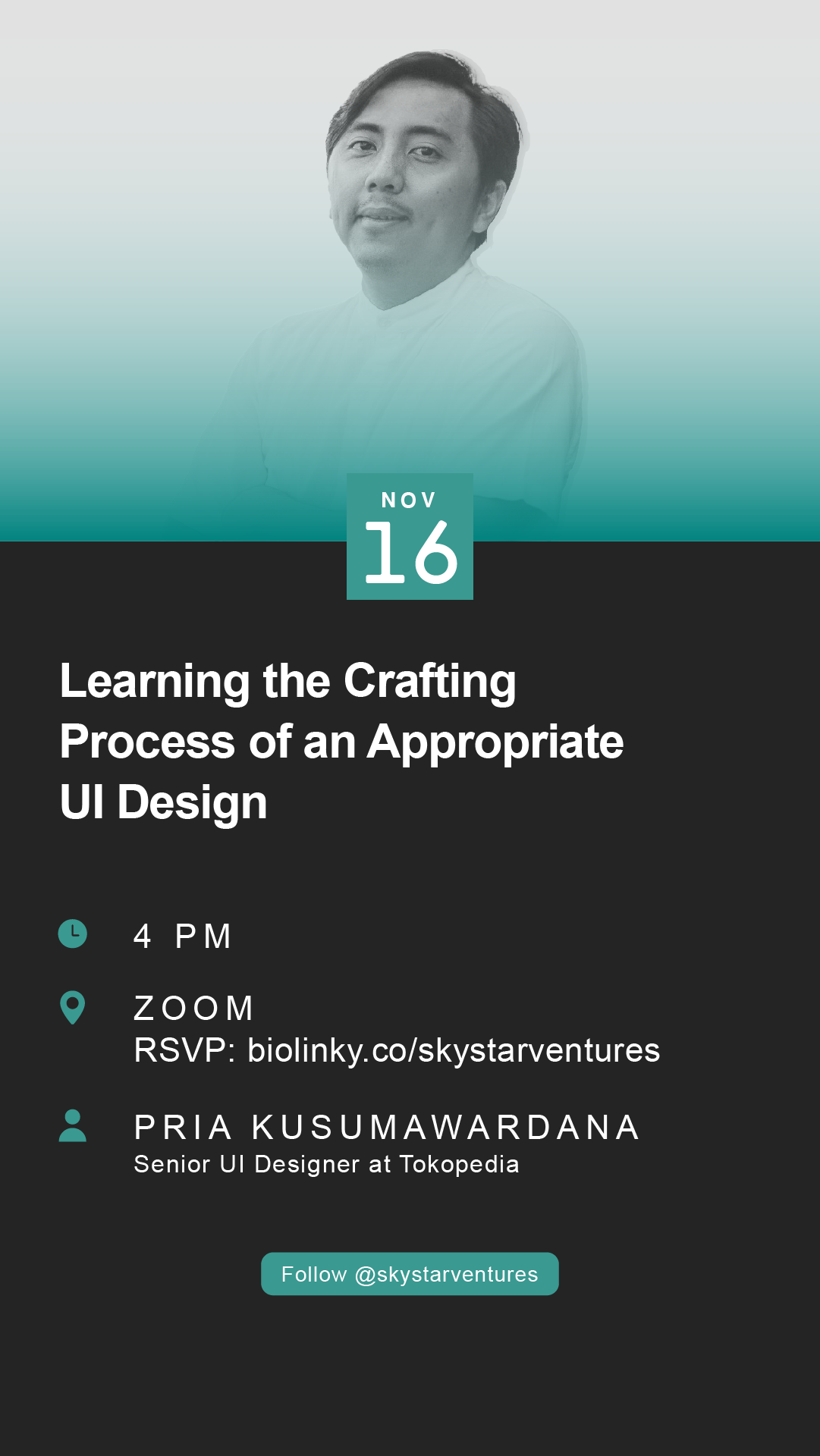 Hi Startup Enthusiasts,
For application/web-based startups, the User Interface is a form of hospitality for startups for its users. Having a good UI can provide convenience for the target market and users, leading to more positive user loyalty. How do you create, and what does a suitable and appropriate UI Design look like?
Come join and learn in the STARTALK program "Learning the Crafting Process of an Appropriate UI Design" with Pria Kusumawardana – Senior UI Designer at Tokopedia!
Note the date and time!
Day, Date: Tuesday, Nov 16th 2021
Time: 4 PM
Live on Zoom, register yourself now bit.ly/STARTALK16Nov21
You may share information about this activity with all your friends and relatives! Make sure to follow our Instagram @skystarventures before joining the session!
See you soon!