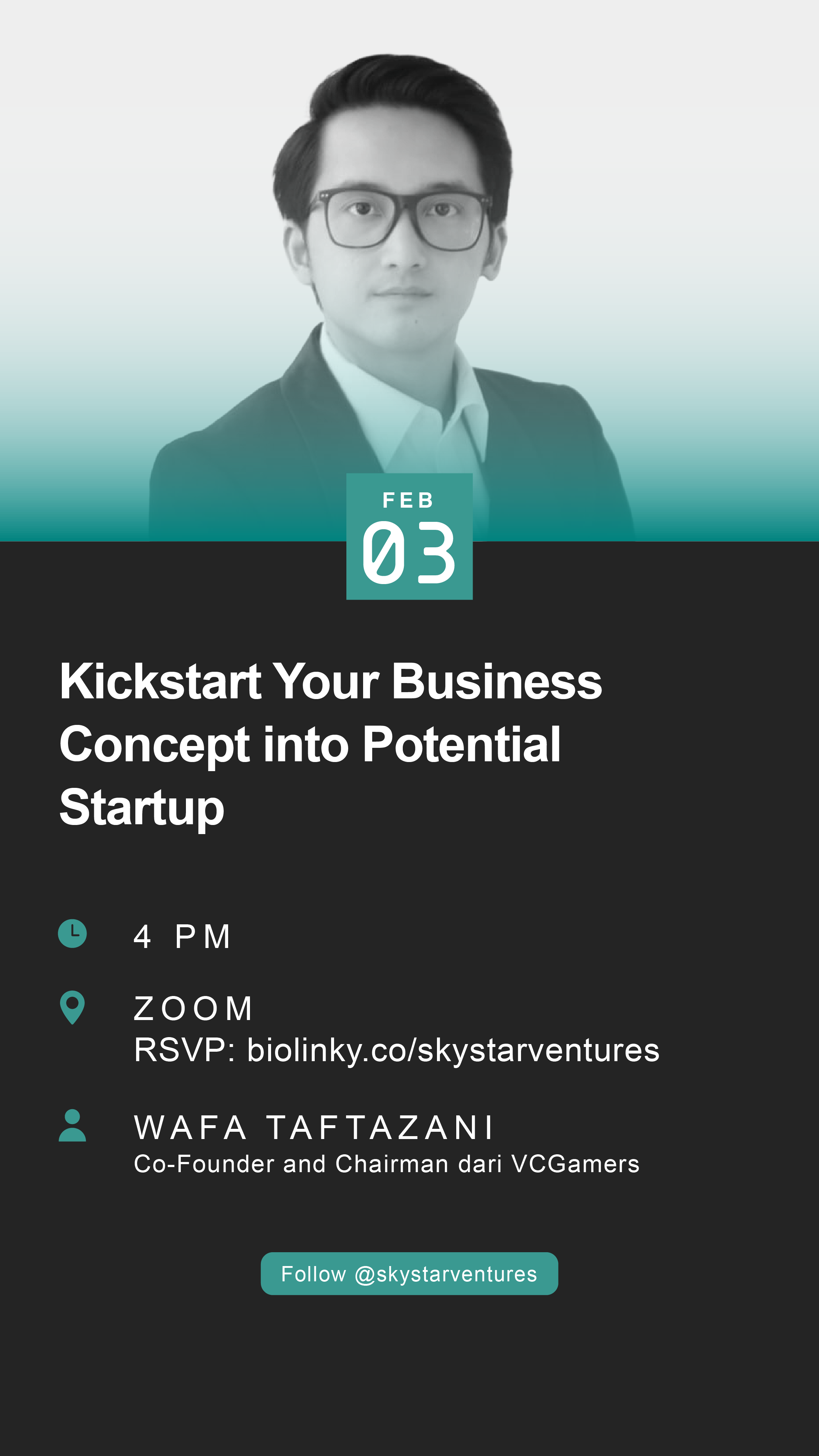 Hi Startup Enthusiasts,
There are many things must be prepared at each stage, from preparation to execution. We need to design a concept and think about problems that startups can solve to be relevant to users. Curious about what to prepare and think about in starting a potential startup?
Come join and learn together in the STARTALK program "Kickstart Your Business Concept into Potential Startup" with Wafa Taftazani – Co-Founder and Chairman of VCGamers!
The learning material you'll discover in this program are:
The basic elements or principles of Kickstarting a Startup.

The road-map of Kickstarting an Idea/Concept into a Startup.

How to define Pain Point and how to Develop Problem Statement of a Startup?

The importance of acknowledging the Customer Discovery Process for Startup.

How to estimate the potential market size of opportunity of related startup's concept/idea?

The guides on Kickstarting a Startup with low funding and expenses capability
This program is suggested for:
Beginner-Experienced Entrepreneurs

Professional Employees/Fresh Graduates
Note the date and time!
Day, Date: Thursday, Feb 3rd, 2022
Time: 4 PM
Live on Zoom, register yourself now bit.ly/STARTALK3FEB22
You may share information about this activity with all your friends and relatives! Make sure to follow our Instagram @skystarventures before joining the session!
See you soon!