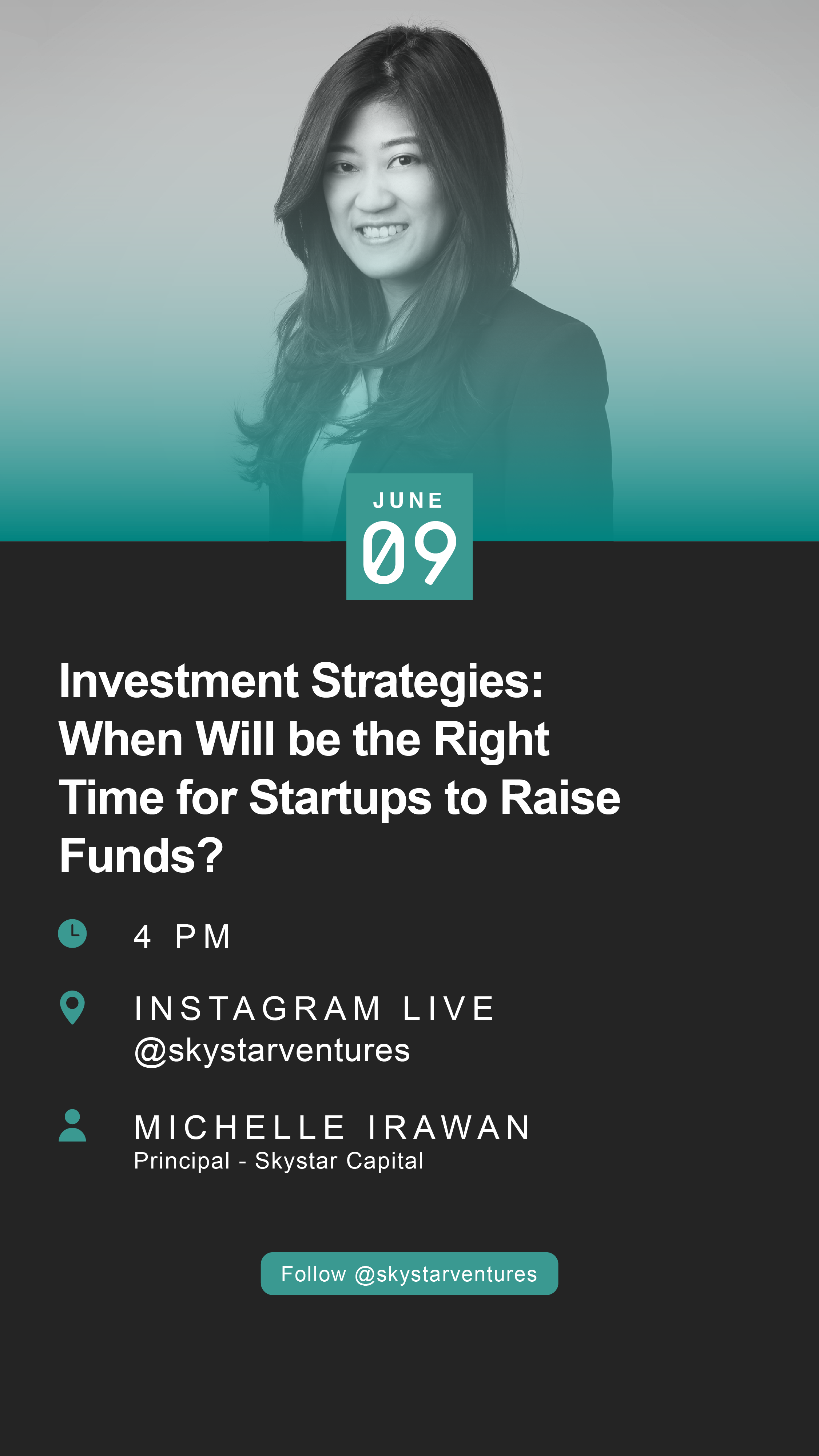 Hi Startup Enthusiast,
Dihadapkan dengan situasi yang tidak menentu selama beberapa bulan terakhir serta melihat dampaknya pada perekonomian global, banyak pihak beranggapan bahwa akan sulit untuk startup mendapatkan pendanaan di masa seperti ini. Lantas, hal apa saja yang perlu diperhatikan oleh startup untuk tetap bertumbuh dan mendapatkan peluang untuk memperoleh pendanaan?
Yuk, cari tahu lebih dalam mengenai peluang dan timing yang tepat untuk startup bisa mendapatkan pendanaan di tengah masa pandemi ini! Ikuti STARTALK "Investment Strategies: When Will be the Right Time for Startups to Raise Funds?" bersama Michelle Irawan – Principle at Skystar Capital.
Catat tanggal dan waktunya!
Hari, Tanggal: Selasa, 9 Juni 2020
Waktu: 16.00 – 17.00
Live di Instagram kami! 
Anda boleh menyebarkan informasi kegiatan ini untuk semua sahabat dan kerabat Anda! Pastikan Anda tidak lupa untuk mengikuti Instagram kami @skystarventures sebelum bergabung ya!
See you soon!