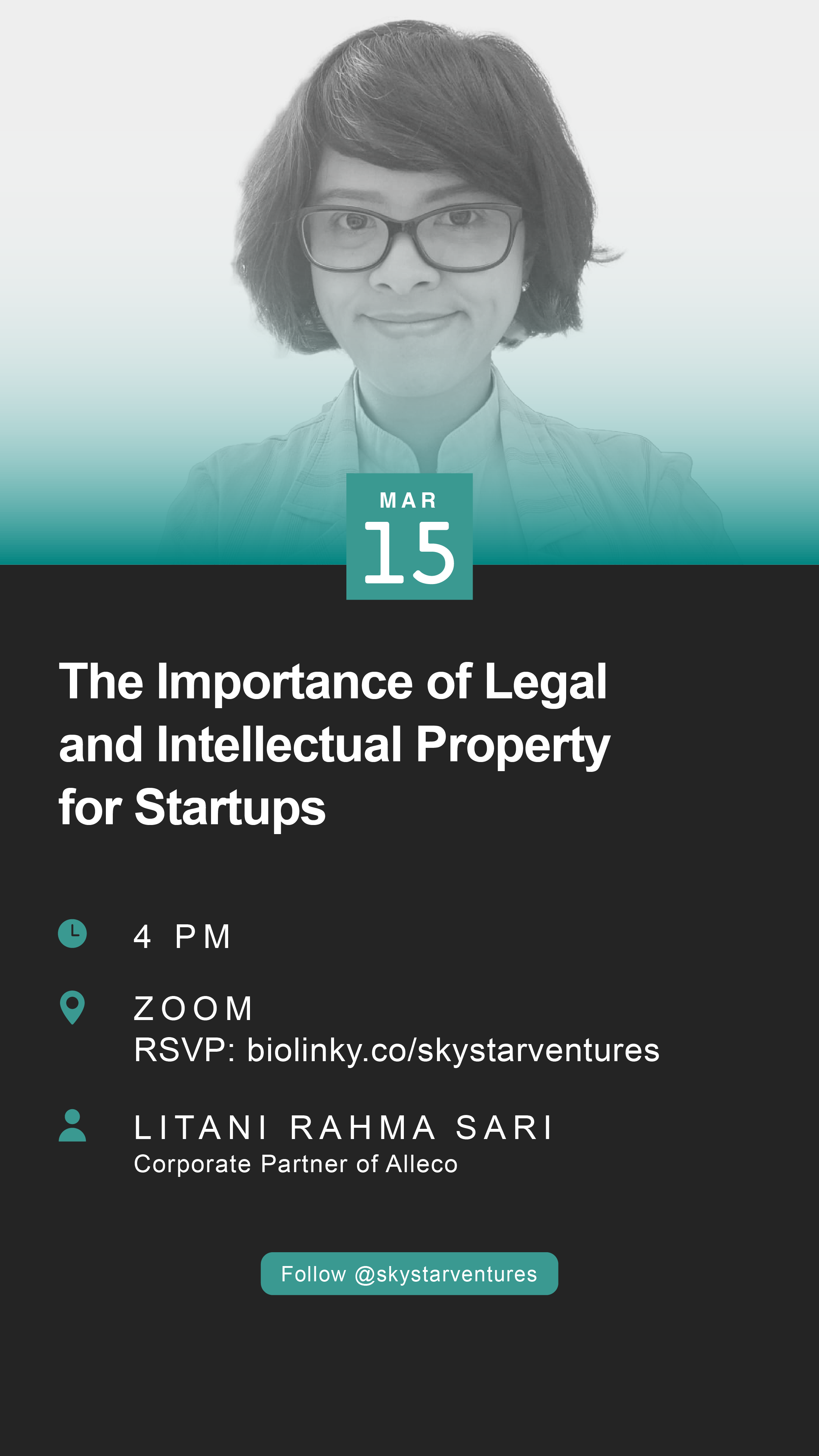 Hi Startup Enthusiasts,
Startup founders have to prepare ideas, products, and their team and need to take care of their business legal obligations. Often forgotten, the legality and intellectual property of a startup must be considered to maintain the long-term security of the startup. What should be learned regarding the legitimacy of a startup?
Come join and learn together in the STARTALK Program "The Importance of Legal and Intellectual Property for Startups" with Litani Rahma Sari – Corporate Partner of Alleco!
The learning material you'll discover in this program are:
The importance of understanding the legality (in building a startup) fundamentally.

The legal processes and requirements that startups founders must prepare to establish an operating company/startup.

The importance of Intellectual Property legalization for startups and their product.

The m process of Intellectual Property organizing for startups.

Case studies of the obstacles often faced by startups in managing legality from the start.
This program is suggested for:
Beginner-Experienced Entrepreneurs

Professional Employees/Fresh Graduates

Professional Legal Specialist
Note the date and time!
Day, Date: Tuesday, Mar 15th, 2022
Time: 4 PM
Live on Zoom, register yourself now bit.ly/STARTALK15MAR22
You may share information about this activity with all your friends and relatives! Make sure to follow our Instagram @skystarventures before joining the session!
See you soon!