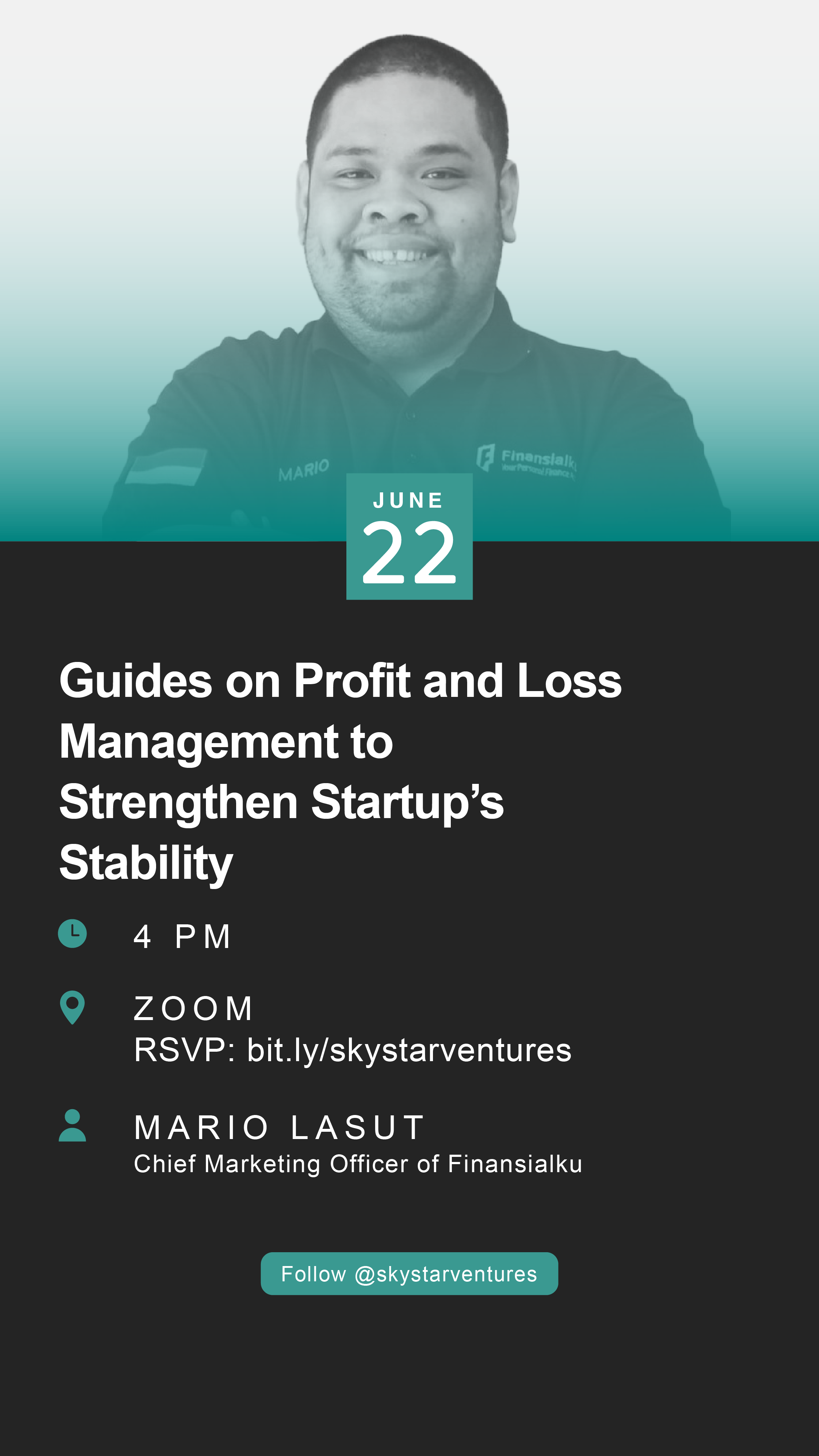 Hi Startup Enthusiast,
Stabilitas sebuah startup sangat dibutuhkan untuk menjalankan aktivitas bisnis yang bersinergi. Tak hanya manajemen tim, produk, ataupun pemasaran, manajemen finansial yang tepat merupakan bahan bakar yang dibutuhkan oleh startup untuk mengejar target-targetnya. Keseimbangan dalam mengatur dan menjaga Profit and Loss di Financial Management harus dipahami oleh startup, terutama yang masih berkembang. Bagaimana cara untuk melakukan financial management yang tepat?
Ayo bergabung dan pelajari metode hingga praktek yang bisa diterapkan disesi STARTALK Series: Startup Development "Guides on Profit and Loss Management to Strengthen Startup's Stability" bersama Mario Lasut – Chief Marketing Officer of Finansialku!
Catat tanggal dan waktunya!
Hari, Tanggal: Selasa, 22 Juni 2021
Waktu: 16.00 – 18.00
Live di Zoom, daftarkan dirimu sekarang bit.ly/STARTALK22Juni
Anda boleh menyebarkan informasi kegiatan ini untuk semua sahabat dan kerabat Anda! Pastikan Anda tidak lupa untuk mengikuti Instagram kami @skystarventures sebelum bergabung ya!
See you soon!