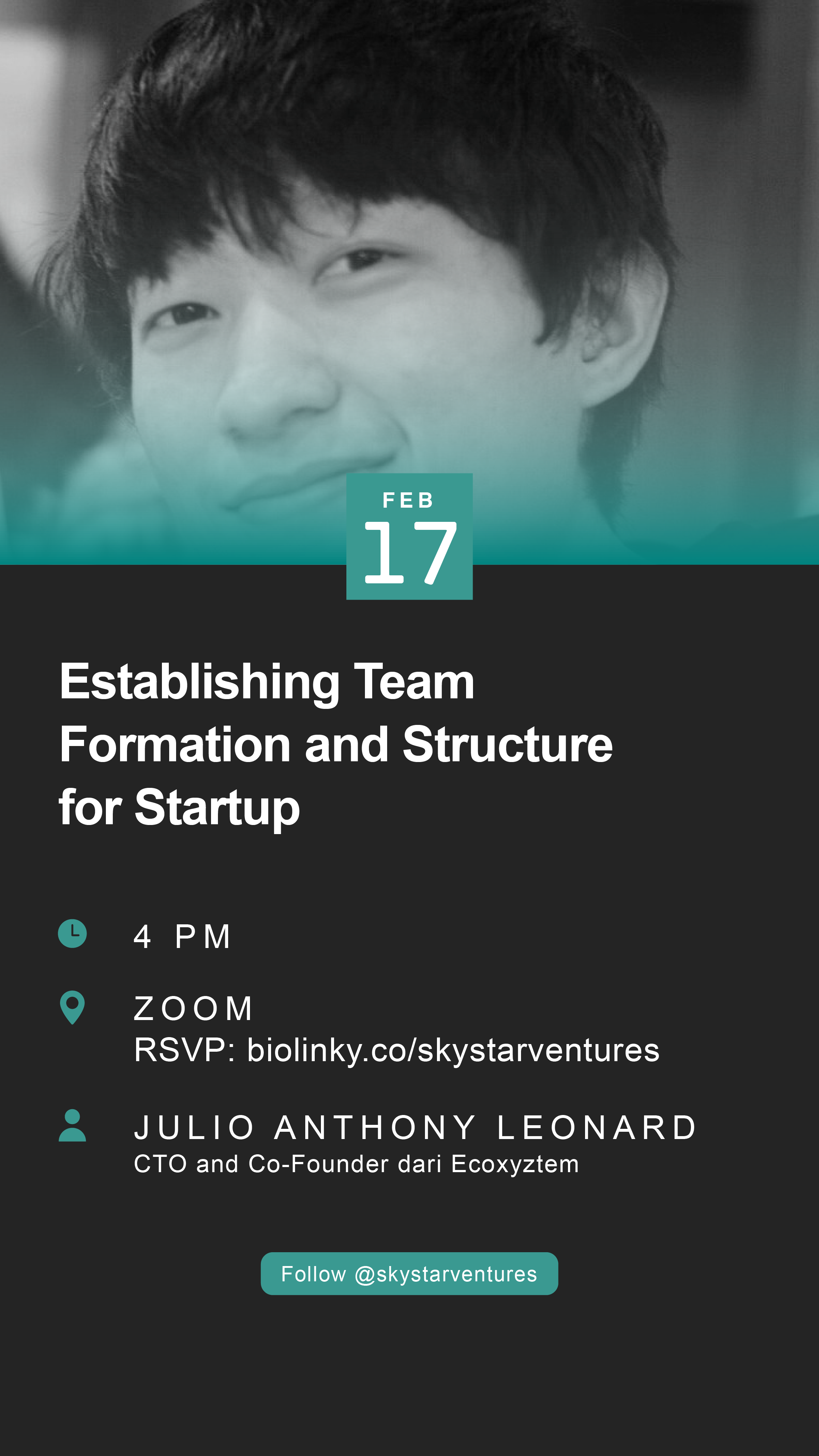 Hi Startup Enthusiasts,
A clear and good team formation and structure have a significant impact on the effectiveness and efficiency of communication to the work of an organization. It's the same as in a startup: a positive workflow can be achieved by having a positive and good team structure and formation. What is the recommended and best formation and team structure for startups?
Come join and learn together in the STARTALK program "Establishing Team Formation and Structure for Startup" with Julio Anthony Leonard – CTO and Co-Founder of Ecoxyztem!
The learning material you'll discover in this program are:
The introduction to team formation and team structure in theory and the differences to understand between the two concepts.

The importance of team structure and formation within a startup.

What are the principles of building excellent team formation for startups?

The phases of the team formation process are based on your team and personal experiences.

How to establish roles and responsibilities during the team formation process? 

The recommended types of team structure for startups.
This program is suggested for:
Beginner-Experienced Entrepreneurs

Professional Employees/Fresh Graduates

Professional Team Leader
Note the date and time!
Day, Date: Thursday, Feb 17th, 2022
Time: 4 PM
Live on Zoom, register yourself now bit.ly/STARTALK17FEB22
You may share information about this activity with all your friends and relatives! Make sure to follow our Instagram @skystarventures before joining the session!
See you soon!