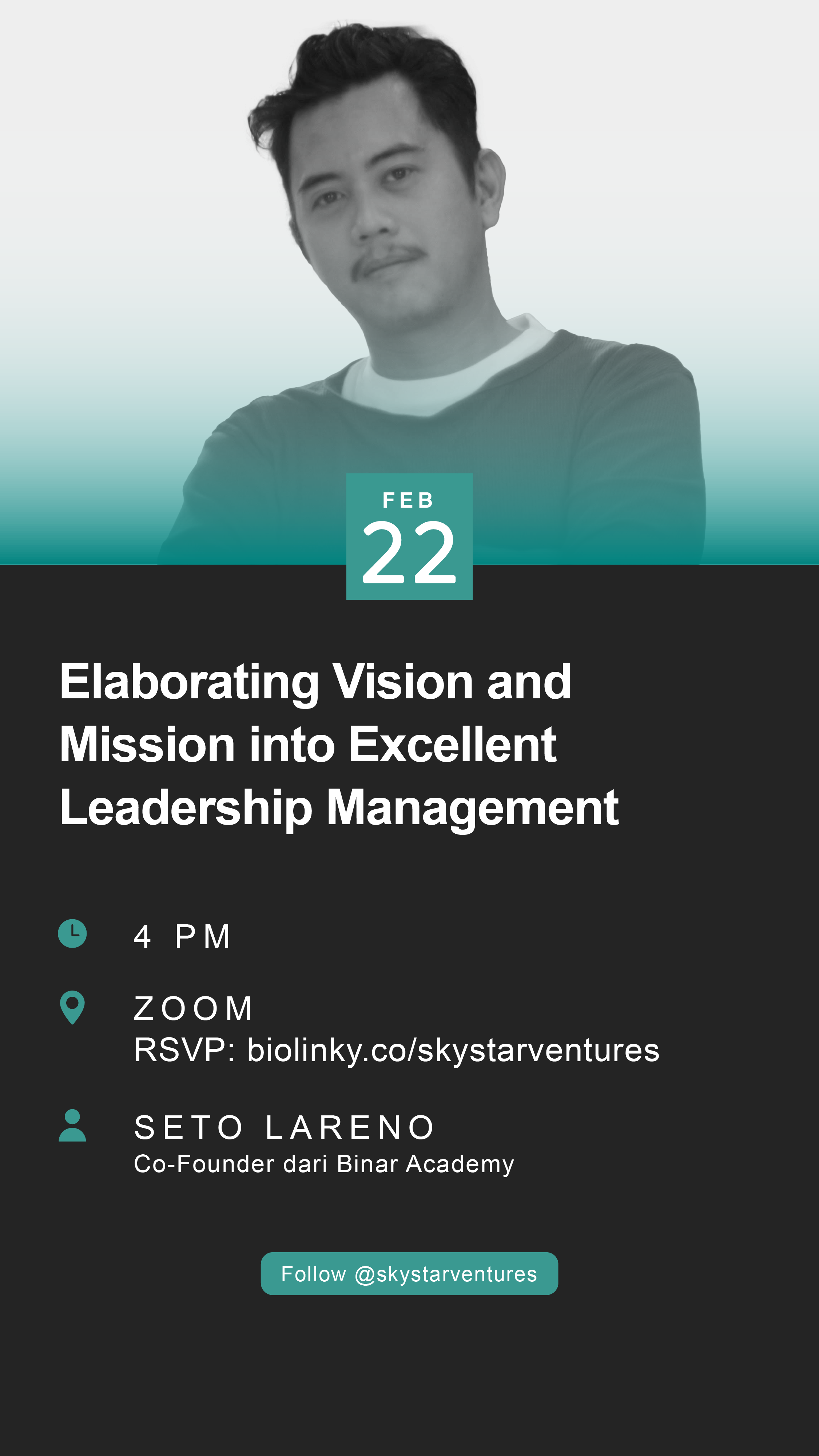 Hi Startup Enthusiasts,
Just like a ship that will not reach its destination if no captain gives directions. Startups will also not achieve their targets if they are only equipped with a vision and mission without a competent leader. What positive leadership management is recommended for teamwork efficiency and achieving startup vision and mission?
Come join and learn together in the STARTALK program "Elaborating Vision and Mission into Excellent Leadership Management" with Seto Lareno – Co-Founder of Binar Academy!
The learning material you'll discover in this program are:
The importance of compiling/setting the same vision and mission with team members.

How to motivate and strengthen relationships and coordination within the team?

The importance of learning the process of division of roles in the team.

How to build a culture within the company/team?

How to build and improve the skills/ability of each individual to support teamwork?
This program is suggested for:
Beginner-Experienced Entrepreneurs

Professional Employees/Fresh Graduates

Professional Team Leader
Note the date and time!
Day, Date: Tuesday, Feb 22nd, 2022
Time: 4 PM
Live on Zoom, register yourself now bit.ly/STARTALK22FEB22
You may share information about this activity with all your friends and relatives! Make sure to follow our Instagram @skystarventures before joining the session!
See you soon!