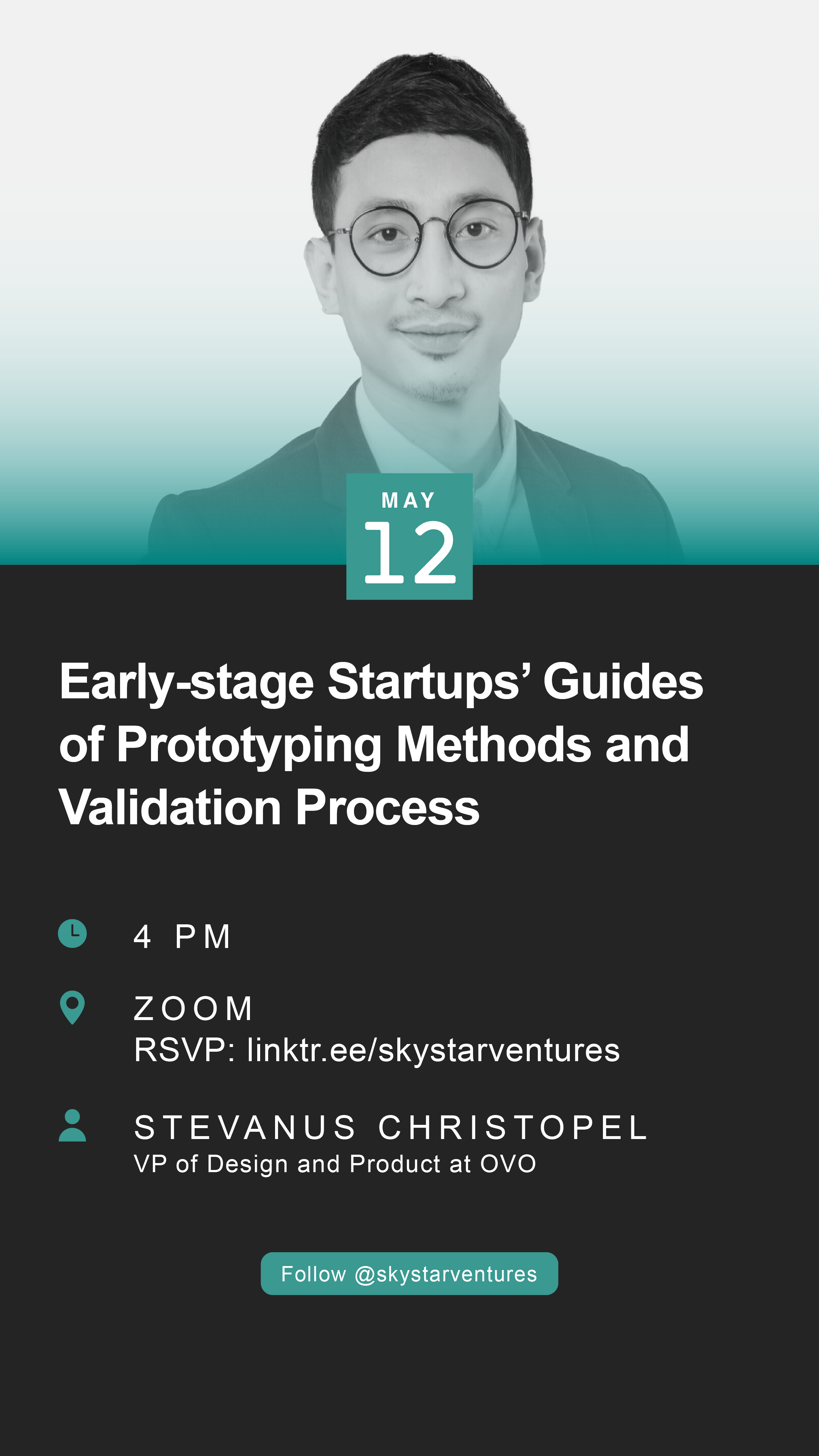 Hi Startup Enthusiasts,
What comes to mind must be thousands of steps and a complex system when talking about prototyping. Whereas prototyping has many methods and processes, not all of which require a complex system. Are you curious about prototyping and want to try to learn how to do it? 
Come join and learn together in the STARTALK program "Early-stage Startups' Guides of Prototyping Methods and Validation Process" with Stevanus Christopel – VP of Design and Product at OVO!
The learning material you'll discover in this program are:
The importance of prototyping activities for early-stage startups.

The components that startups need to pay attention to during prototype testing and development.

The types and methods/techniques in the prototyping process and how to use the methods practically (practice session available).

The full process of prototype validation roadmap.

The principles and components of prototype validation.
This program is suggested for:
Beginner-Experienced Entrepreneurs

Professional Employees/Fresh Graduates

Product Development Specialist
Note the date and time!
Day, Date: Thursday, May 12th, 2022
Time: 4 PM
Live on Zoom, register yourself now at bit.ly/STARTALK12MEI22
You may share information about this activity with all your friends and relatives! Make sure to follow our Instagram @skystarventures before joining the session!
See you soon!