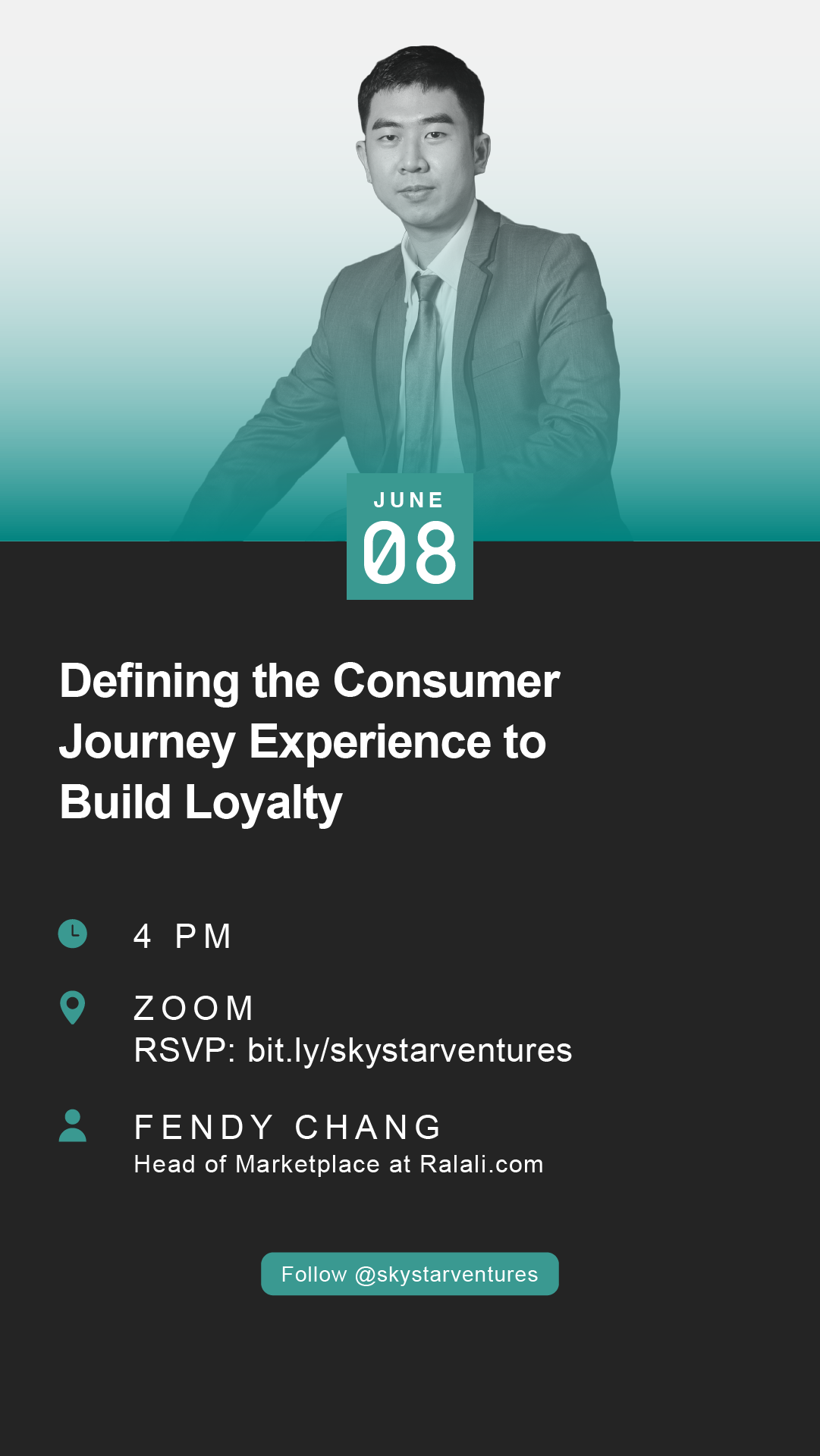 Hi Startup Enthusiast,
Mengenal, mengidentifikasi, dan interaksi saja tidak akan cukup untuk membangun bisnis sustainable, terutama bila tidak ada loyalitas dari konsumer. Layaknya hubungan interpersonal antar orang, kesetiaan bisa menjadi kunci untuk sebuah hubungan yang positif. Untuk itu, penting bagi startup untuk mempelajari cara membangun consumer experience yang dapat meningkatkan dan membantu membangun loyalitas. Bagaimana dan apakah cara yang tepat untuk membangun loyalitas tersebut? 
Ayo bergabung dan pelajari secara langsung prosesnya disesi STARTALK Series "Defining the Consumer Journey Experience to Build Loyalty" bersama Fendy Chang – Head of Marketplace at Ralali.com!
Hari, Tanggal: Selasa, 8 Juni 2021
Waktu: 16.00 – 17.30
Live di Zoom, daftarkan dirimu sekarang bit.ly/STARTALK8Juni
Anda boleh menyebarkan informasi kegiatan ini untuk semua sahabat dan kerabat Anda! Pastikan Anda tidak lupa untuk mengikuti Instagram kami @skystarventures sebelum bergabung ya!
See you soon!