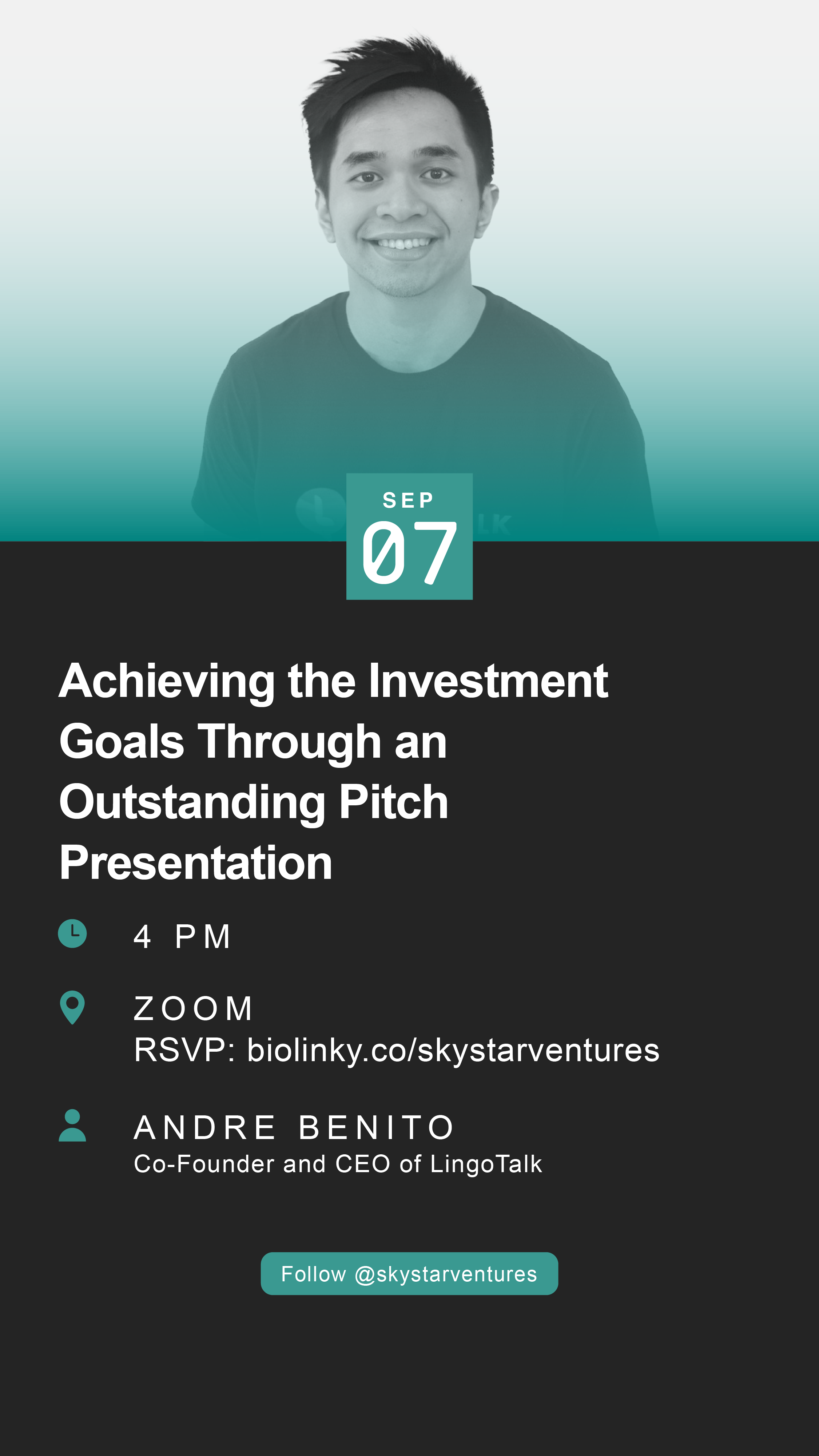 Hi Startup Enthusiast,
Aktivitas pitching penting untuk dilakukan karena dapat menjadi salah satu cara bagi seorang pelaku bisnis untuk mendapatkan pendanaan hingga perhatian dari pihak lain. Sehingga, penting bagi sebuah startup untuk merancang pitch deck bisnisnya  dengan cermat agar ringkas namun menarik baik bagi potential investor, client/partner maupun kepada konsumen. Bagaimana cara menyusun pitch deck dan melakukan pitch presentation yang efektif?
Ayo bergabung dan pelajari prosesnya disesi terakhir STARTALK Startup Development Series "Achieving the Investment Goals Through an Outstanding Pitch Presentation" bersama Andre Benito – Co-Founder and CEO of LingoTalk!
Hari, Tanggal: Selasa, 7 September 2021
Waktu: 16.00 – 18.00
Live di Zoom, daftarkan dirimu sekarang bit.ly/STARTALK7sept21
Anda boleh menyebarkan informasi kegiatan ini untuk semua sahabat dan kerabat Anda! Pastikan Anda tidak lupa untuk mengikuti Instagram kami @skystarventures sebelum bergabung ya!
See you soon!