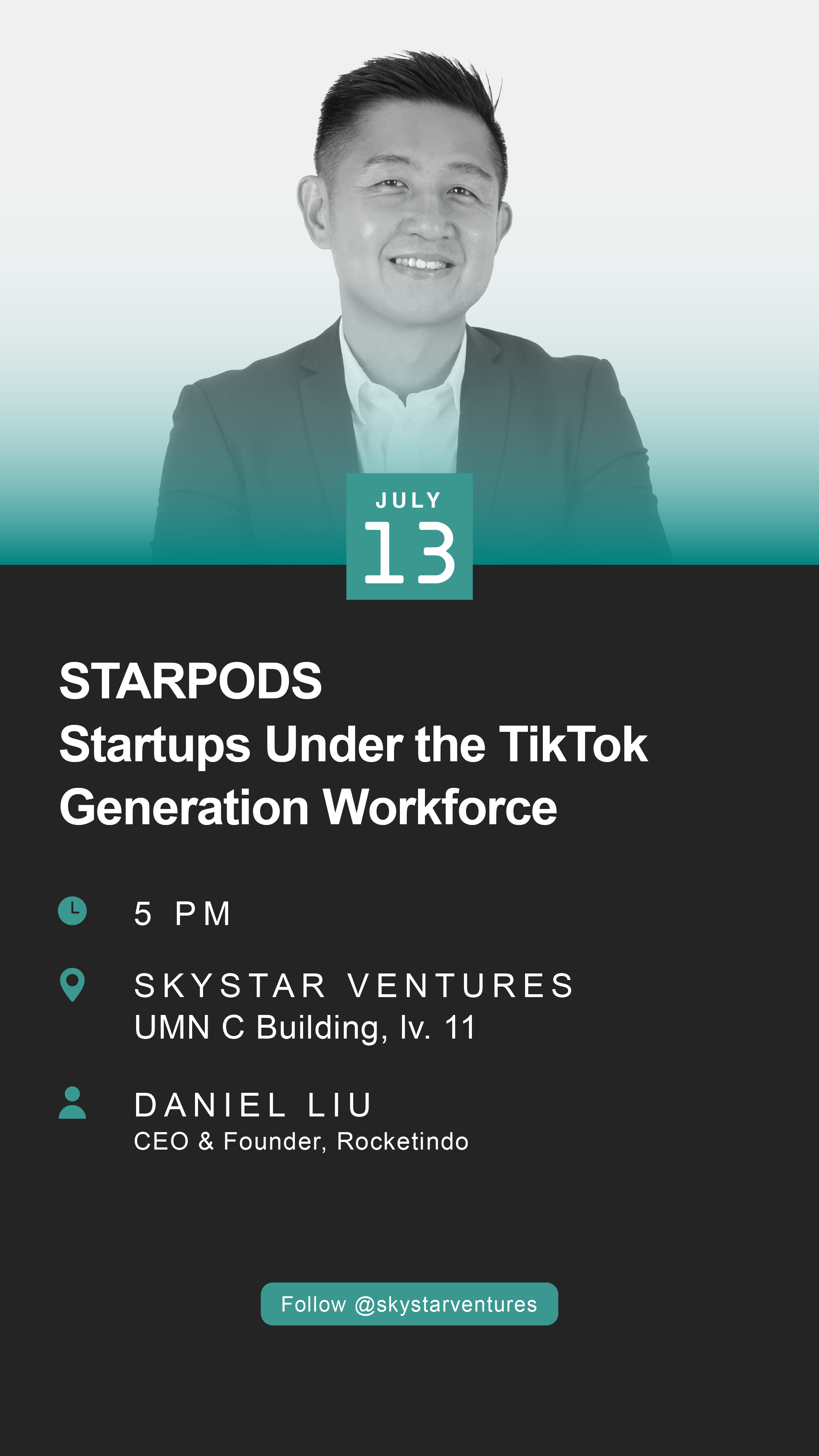 Hi Startup Enthusiasts,
In this episode of STARPODS, we are exploring the dynamics of a startup company who have grown up in the era of TikTok, which has revolutionized content creation and exposure in the best way possible. Join us as we uncover how this influential generation's creativity, digital fluency, and ability to capture attention in short bursts are reshaping the startup landscape.
Register yourself in the STARPODS session that will uncover about "Startups Under the TikTok Generation Workforce" with Daniel Liu – CEO & Co-Founder of Rocketindo!
This program is suggested for:
Beginner-Experienced Entrepreneurs
Professional Employees/Fresh Graduates
Note the date and time!
Day, Date: Thursday, July 13th, 2023
Time: 5 PM
Live at Skystar Ventures' Event Space, register yourself now at bit.ly/STARPODS13JUL23
You may share information about this activity with all your friends and relatives! Make sure to
follow our Instagram @skystarventures before joining the session!
See you soon!