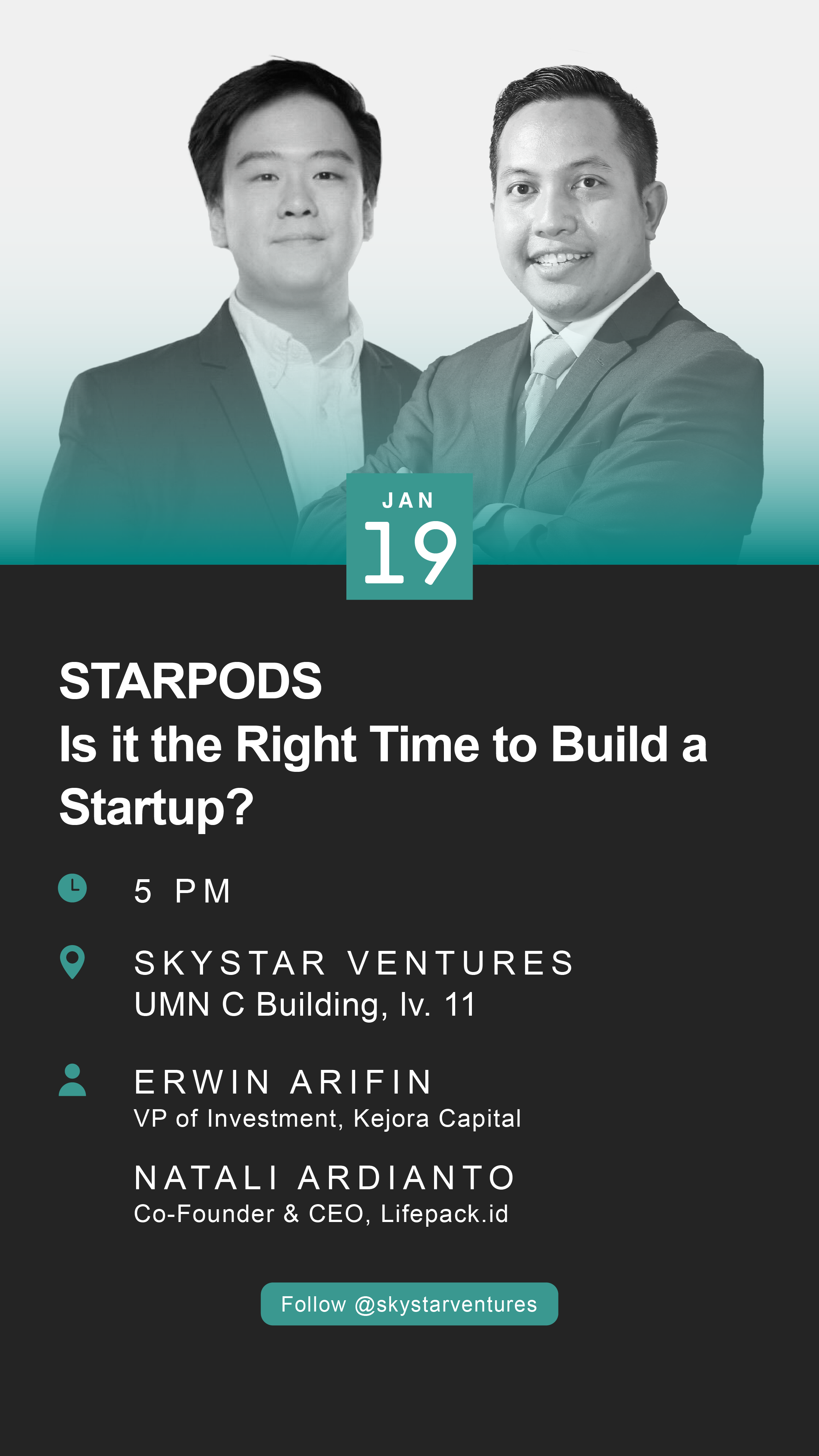 Hi Startup Enthusiasts,
The startup industry has become a very advanced and popular industry in recent years. However, recent events in the startup industry have raised many question marks about the stability of the startup industry! Is now the right time to set up a new startup?
Register yourself to the onsite STARPODS session "Is it the Right Time to Build a Startup?" with Natali Ardianto – CEO & Co-Founder of Lifepack.id, and Erwin Arifin – VP of Investment at Kejora Capital!
The learning material you'll discover in this program are:
Startup ecosystem and industry overview in 2022.

The background and cause of these 'crises' within the startup industry, especially in Indonesia.

Potential growth of the startup ecosystem for 2023.

The key and important aspect of maintaining the stabilities of startup activities in 2023.
This program is suggested for:
Beginner-Experienced Entrepreneurs

Professional Employees/Fresh Graduates
Note the date and time!
Day, Date: Thursday, Jan 19th, 2023
Time: 5 PM
Live on Skystar Ventures' Event Space, New Media Tower Lv.11, Gading Serpong 
Register yourself now at bit.ly/STARPODS19JAN23
You may share information about this activity with all your friends and relatives! Make sure to follow our Instagram @skystarventures before joining the session!
See you soon!