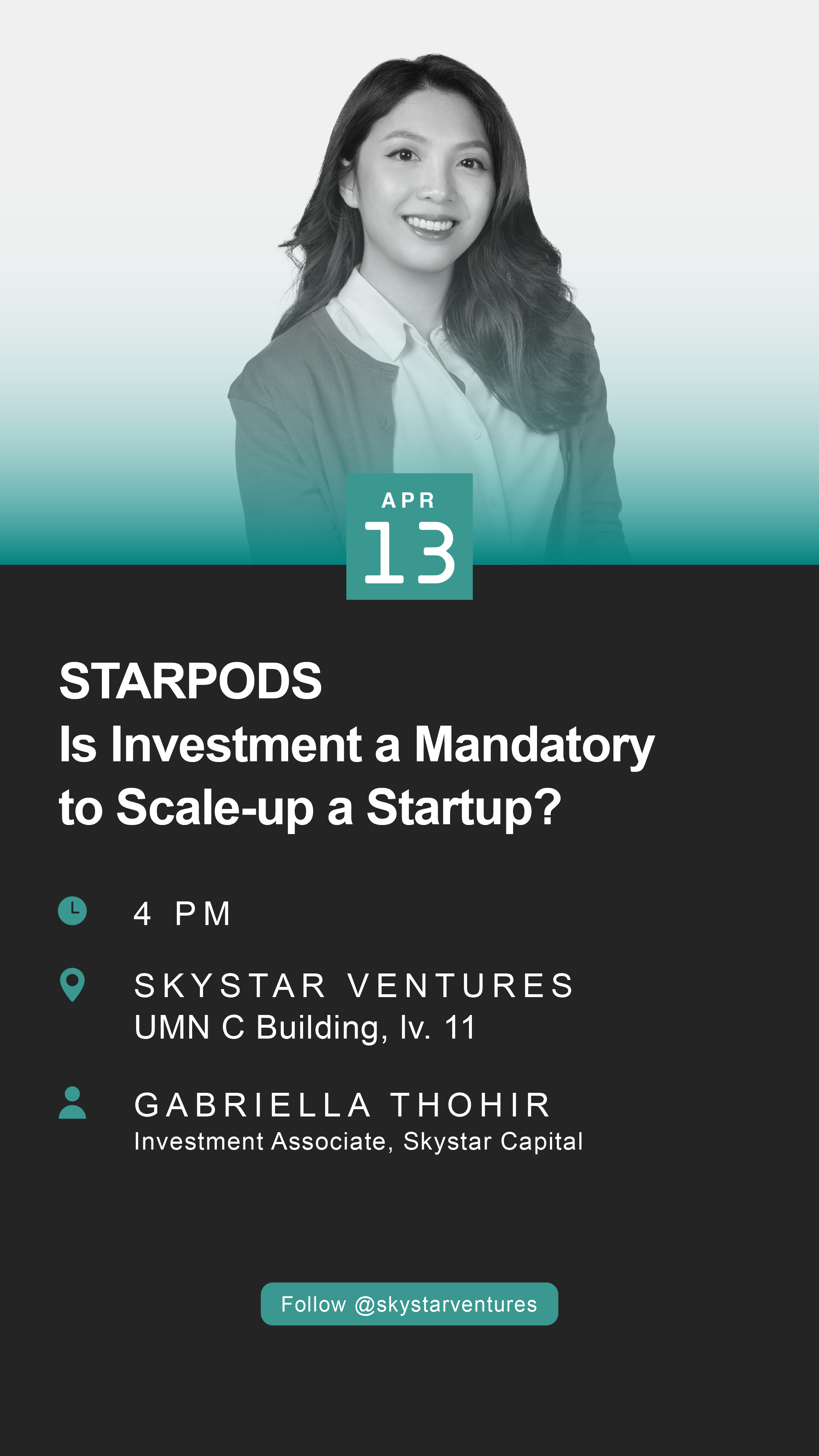 Hi Startup Enthusiasts,
Looking for the key to unlock your startup's full potential? Investment might be the key to supporting that goal. But is getting investment truly the final goal of scaling up a startup? Let's uncover the in-depth of the startup investment journey together!
Register yourself for the onsite STARPODS session "Is Investment a Mandatory to Scale-up a Startup?" with Gabriella Thohir – Investment Associate of Skystar Capital!
The discussion material you'll discover in this program are:
How can navigating startup investment help elevate and scale up a startup?

What growth expectations and potential advancement likely must be achieved by a startup after being funded?
This program is suggested for:
Beginner-Experienced Entrepreneurs

Professional Employees/Fresh Graduates
Note the date and time!
Day, Date: Thursday, Apr 13th, 2023
Time: 4 PM
Live on Skystar Ventures' Event Space, New Media Tower Lv.11, Gading Serpong 
Register yourself now at bit.ly/STARPODS13APR23
You may share information about this activity with all your friends and relatives! Make sure to follow our Instagram @skystarventures before joining the session!
See you soon!