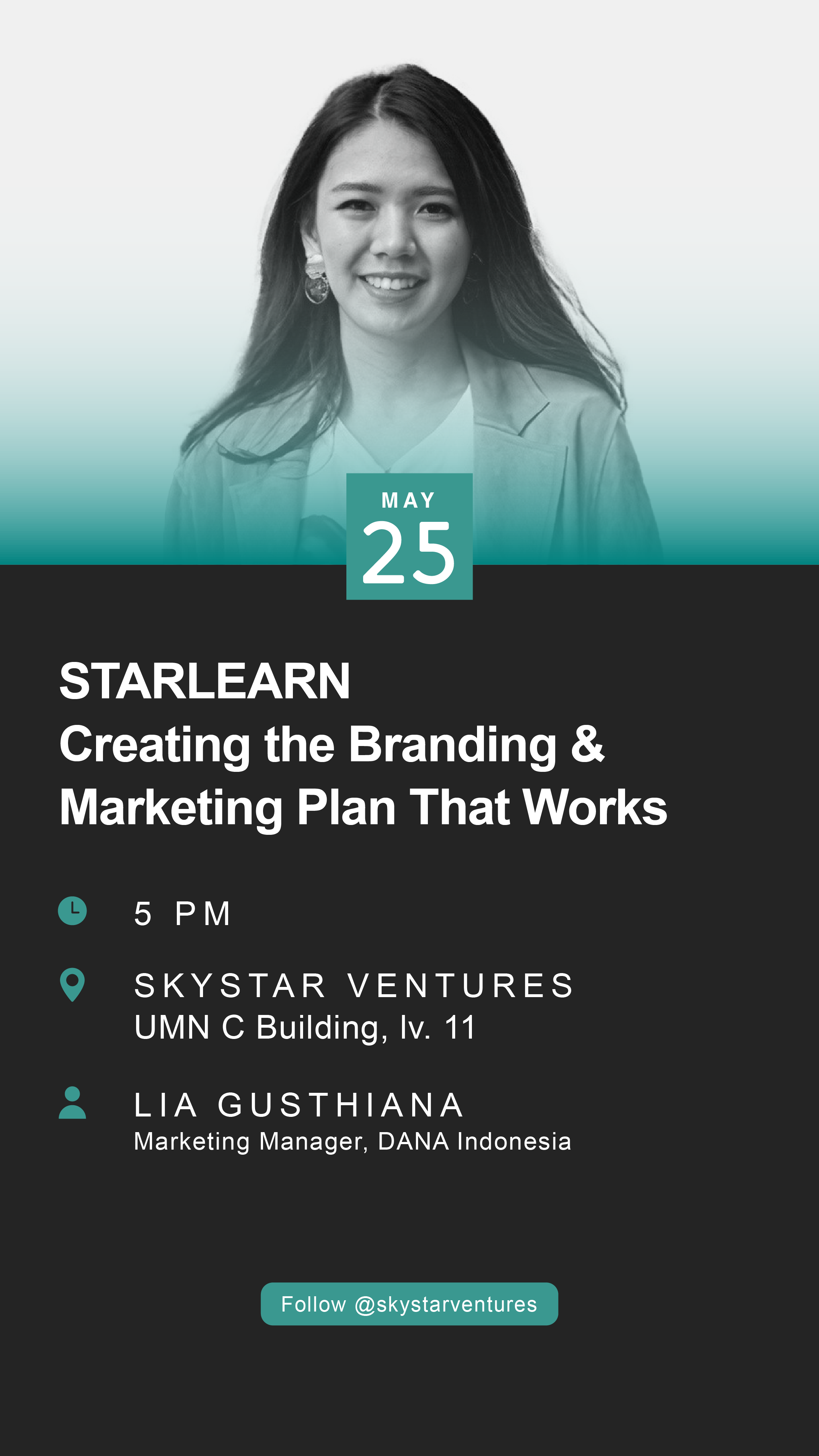 Hi Startup Enthusiasts,
Building a brand that resonates with your target audience and drives business growth can be a key to a startup's success. This can be achieved through segmented and well-planned marketing strategies. Ready to take your branding and marketing skills to the next level? 
Register yourself in the STARLEARN workshop of DANA Made Easy: "Creating the Branding & Marketing Plan That Works" with Lia Gusthiana – Marketing Manager of DANA Indonesia!
The learning material you'll discover in this program are:
The branding strategies and elements that work for startups

The correlation between branding and marketing and how they empower each other
The practice of marketing mix (strategies) implementation for the startup's marketing plan & road-map
The practice of creating branding strategies and plans for a startup's longevity
This program is suggested for:

Beginner-Experienced Entrepreneurs

Professional Employees/Fresh Graduates

Branding/Marketing Specialist
Note the date and time!
Day, Date: Thursday, May 25, 2023
Time: 5 PM
Live on Zoom, register yourself now at bit.ly/STARLEARN25MEI23
You may share information about this activity with all your friends and relatives! Make sure to follow our Instagram @skystarventures before joining the session!
See you soon!