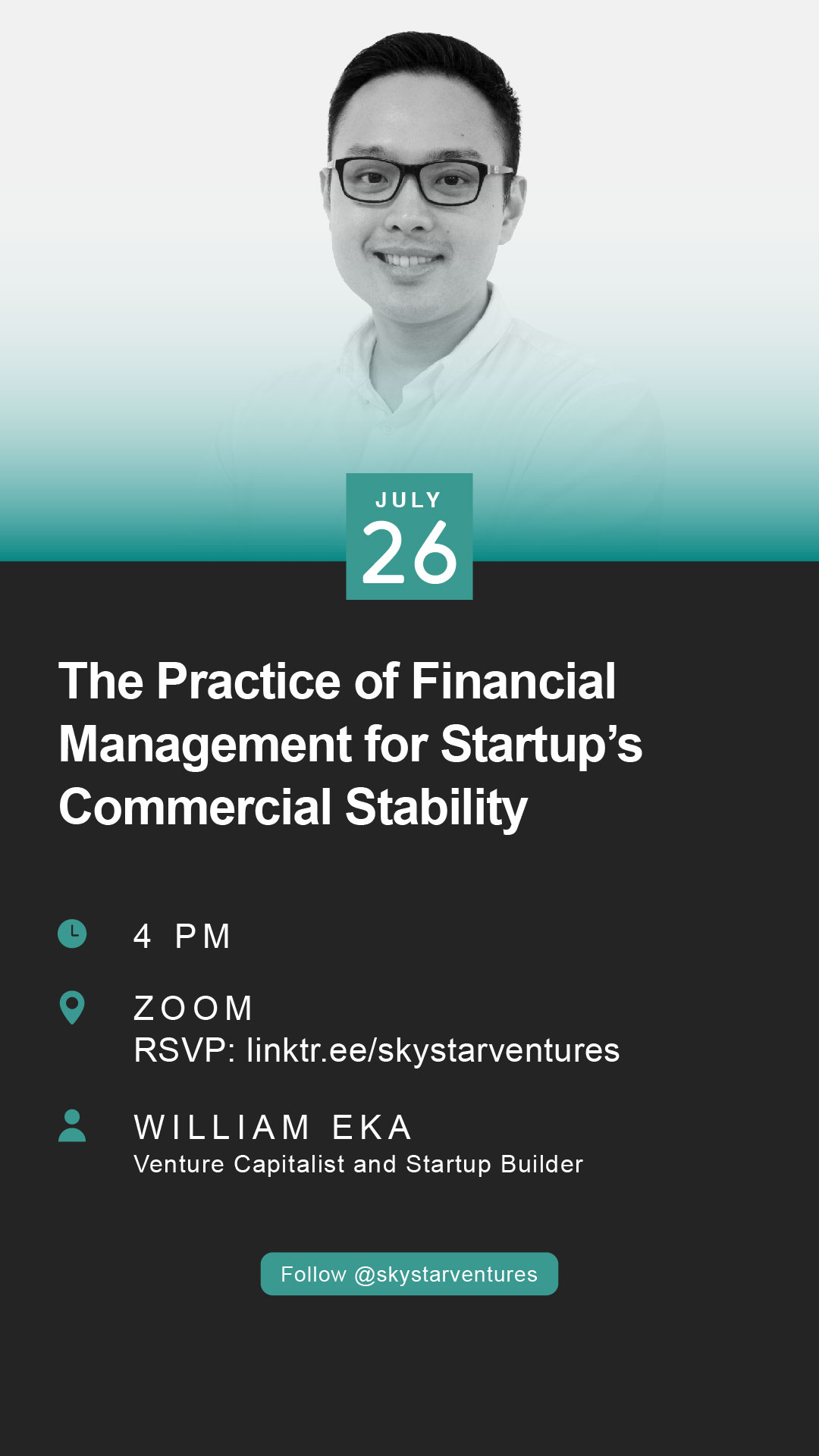 Hi Startup Enthusiast,
Manajemen keuangan untuk startup tahap awal sering kali menjadi tantangan karena banyak perusahaan yang masih terbengkalai dalam operasi bisnis mereka dan berjuang untuk membangun fondasi yang kuat dengan arus kas yang kuat. Oleh karena itu, penting untuk belajar membangun fondasi keuangan yang kuat dengan mentor yang tepat.
Ayo bergabung dan pelajari bersama dalam program STARTALK "The Practice of Financial Management for Startup's Commercial Stability" bersama William Eka – Venture Capitalist and Startup Builder!
Catat tanggal dan waktunya!
Hari, Tanggal: Selasa, 26 Juli 2022
Waktu: 16.00 – 17.00
Live di Zoom, daftarkan dirimu sekarang bit.ly/STARTALK26JUL22
Anda boleh menyebarkan informasi kegiatan ini untuk semua sahabat dan kerabat Anda! Pastikan Anda tidak lupa untuk mengikuti Instagram kami @skystarventures sebelum bergabung ya!
See you soon!