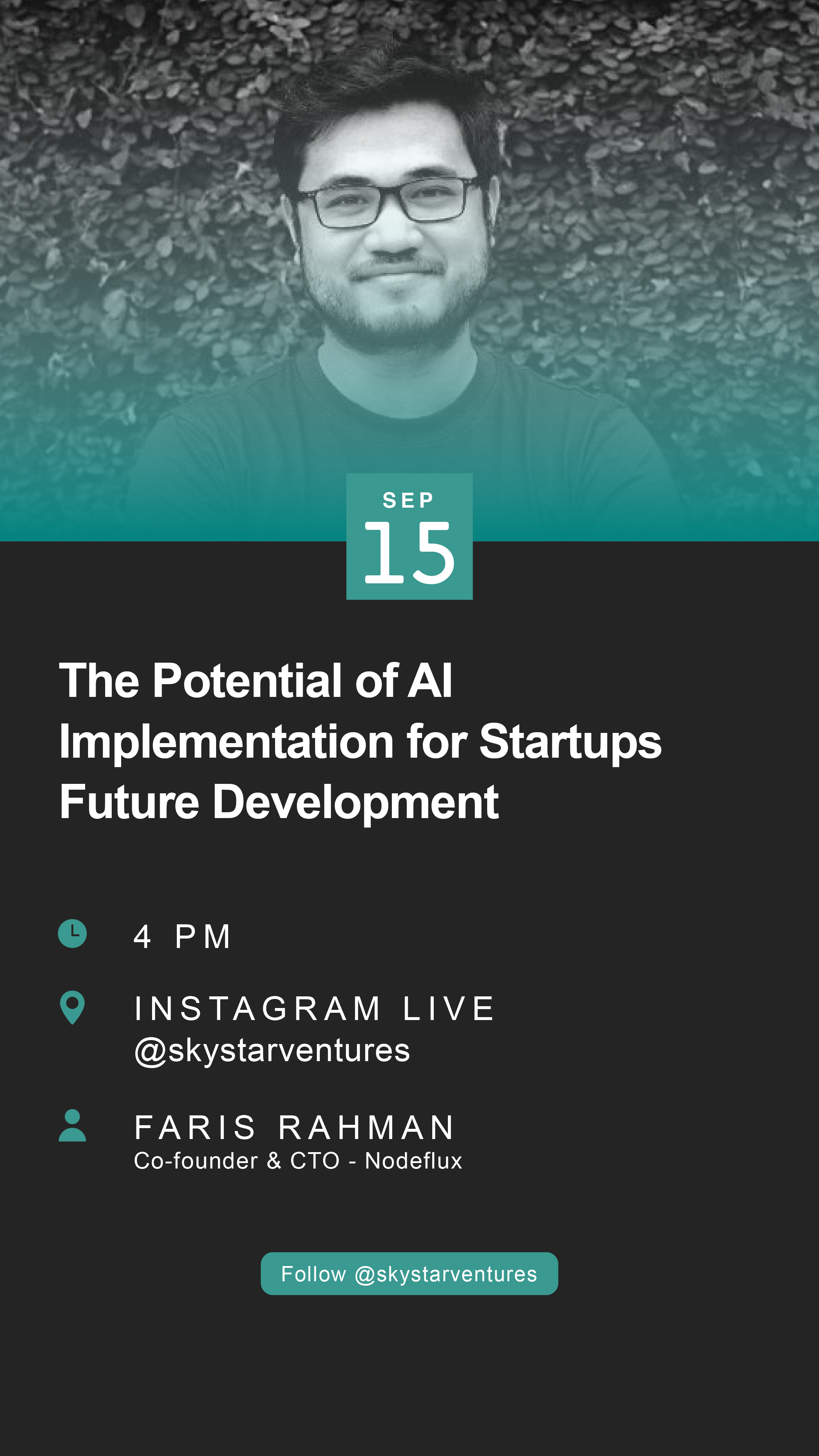 Hi Startup Enthusiast,
Perkembangan teknologi tidak pernah berhenti berkembang selalu membawa inovasi dan kesempatan baru setiap saatnya. Bentuk perkembangan teknologi seperti Artificial Intelligence menjadi sebuah investasi bagi aktivitas bisnis secara mendunia. Implementasi AI semakin banyak digunakan untuk memenuhi dan memaksimalkan aktivitas kerja pelaku bisnis. Akan tetapi, pahamkah Anda mengenai apa itu AI dan bagaimana teknologi ini bekerja? Apakah teknologi AI menjadi investasi wajib bagi startup?
Ayo pahami secara mendetail potensi dan manfaat mengenai pemanfaatan AI, terutama bagi startup dan entrepreneur baru! Ikuti STARTALK "The Potential of AI Implementation for Startups Future Development" bersama Faris Rahman – Co-Founder & CTO of Nodeflux!
Catat tanggal dan waktunya!
Hari, Tanggal: Selasa, 15 September 2020
Waktu: 16.00 – 17.00
Live di Instagram kami!
Anda boleh menyebarkan informasi kegiatan ini untuk semua sahabat dan kerabat Anda! Pastikan Anda tidak lupa untuk mengikuti Instagram kami @skystarventures sebelum bergabung ya!
See you soon!