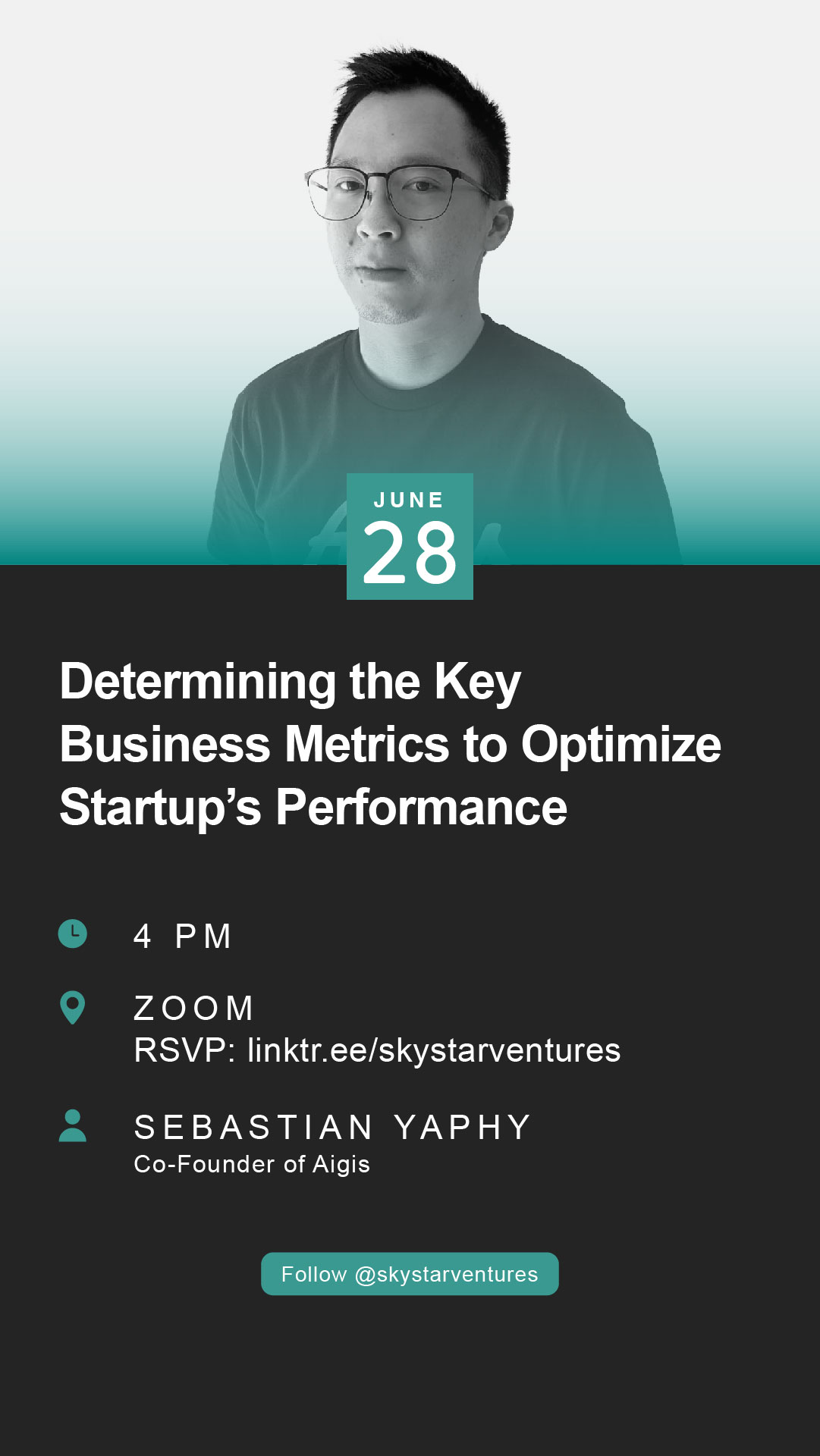 Hi Startup Enthusiast,
Dalam sebuah startup, sangat penting untuk memiliki tolak ukur yang jelas untuk menilai performa dari aktivitas-aktivitas bisnis yang dijalankan. Penentuan tolak ukur dari aktivitas bisnis yang beragam bisa cukup membingungkan, terutama bagi startup yang baru berjalan. Bagaimana dan metrik bisnis mana saja yang harus ditentukan untuk mengoptimisasi performa startup?
Ayo bergabung dan pelajari bersama dalam program STARTALK "Determining the Key Business Metrics to Optimize Startup's Performance" bersama Sebastian Yaphy – Co-Founder dari Aigis!
Catat tanggal dan waktunya!
Hari, Tanggal: Selasa, 28 Juni 2022
Waktu: 16.00 – 18.00
Live di Zoom, daftarkan dirimu sekarang bit.ly/STARTALK28JUN22
Anda boleh menyebarkan informasi kegiatan ini untuk semua sahabat dan kerabat Anda! Pastikan Anda tidak lupa untuk mengikuti Instagram kami @skystarventures sebelum bergabung ya!
See you soon!